We know how much you all ladies are obsessed for makeup? Many of you spend hours in front of mirrors for best makeup strokes. Your entire effort would be wasted if starts creasing after few hours. Don't go wrong with your makeup while not spending a huge amount on makeup setting sprays. Best makeup setting spray won't give you makeup concerns like cakey, poor coverage and creases. Give your makeup every day a long-lasting finish with the following makeup setting sprays. Check it out and grab it today.
Best Makeup Setting Sprays that won't Crease Your Makeup
MAC Prep+Prime+Finishing
Well, MAC Makeup setting spray will keep your makeup long lasting and even your oily skin would be less greasy throughout the day. Are you looking for some incredible results? This product would handle everything in your makeup.
E.L.F Illuminating Mist & Set
You won't find such an affordable brand anywhere in the market. It helps to give a flawless makeup. Get a long-lasting radiant finish to give a dewy look to your makeup with all the necessary vitamins that are infused in makeup.
Maybelline Superstay 24 Makeup-Locking Setting Spray
This type of setting spray ensures the longevity of makeup. You won't find this spray sticky and tacky. It would get absorbed into the skin and giving a refreshing feel to your skin. Not suitable for dry skins. One of the best budget-friendly options that you can have in your makeup list.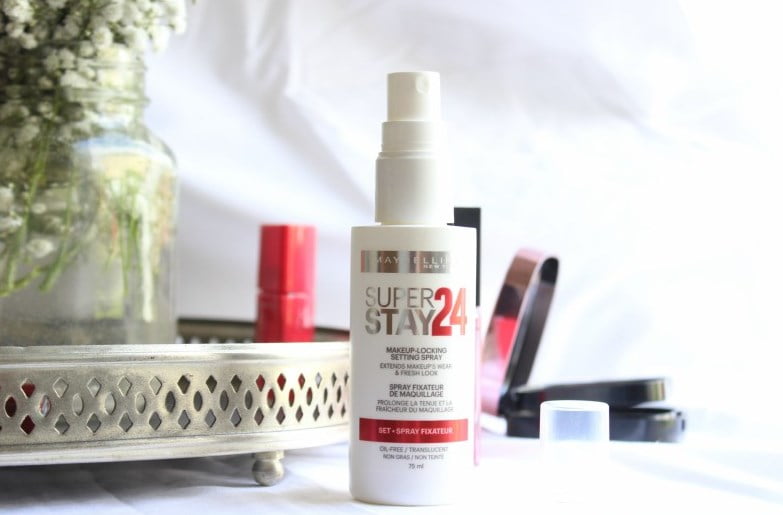 L.A Girl Pro HIgh Definition Matte Finish Setting Spray
With this product, you won't have creasing issues anymore and patchy skin problems. Setting Spray by LA girl used to do an amazing job to ensure flawless makeup. It helps to conceal the cakey texture of your foundation. One of the best product for summers makeup.
Rimmel Insta Fix & Go Setting Spray
This 2-in-1 makeup setting spray can be used as a primer and as setting spray to increase the long lasting finish of makeup. It gives a beautiful fragrance by preventing makeup from the cakey look that doesn't dry out the skin. For those who are looking for an exceptional setting spray for primer and setting then they can use this stunning makeup essential.
Read also: Top International Makeup Brands Everyone Dies For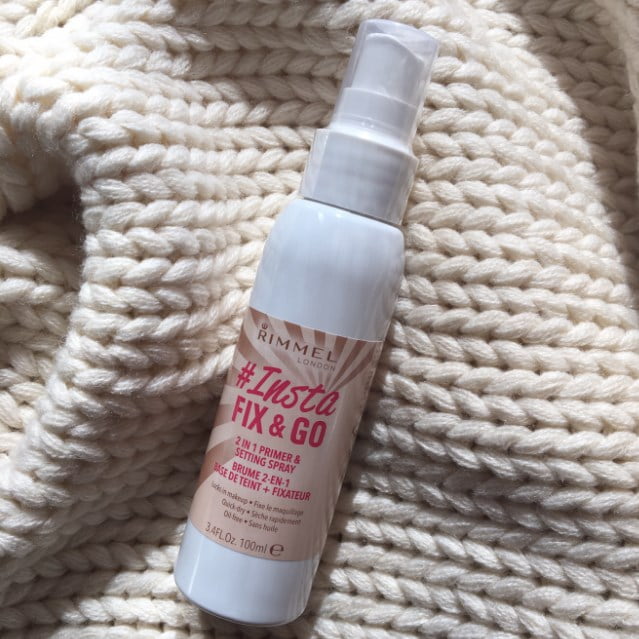 Cover FX High High-Performance Spray
Get the COVERFX's makeup setting spray that is free of irritants, sulfates, and parabens. Free from alcohol as well. It keeps your makeup long lasting by giving a smooth finish. It won't fade away your makeup until 24 hours.
Makeup Forever Mist & Fix Setting Spray
Well, this product is a best seller of 2022 keeping your makeup locked in a natural manner by giving a dewy look. It would last for 12 hours and ideal formula for combination skins Get this today to give a perfect finish for your makeup.
Urban Decay All Nighter Long-Lasting Makeup Setting Spray
Don't worry about makeup meltdown issues. Urban Decay makeup setting sprays is a solution to all you creasing problems. It can keep your makeup as it is for 16 hours. Ideal for all skin types and free of oil. The product of Urban Decay is to control your makeup temperature for smoother looking skin & vibrant makeup.
GlamGlow Glowsetter Makeup Setting Spray
This GlamGlow's product is loaded with three main antioxidants to soothe skin and fight with redness. It can irritate extra sensitive skin because of fragrant ingredients. Well, this product is easy to use and enriched with antioxidants. Re-blending of makeup is handy to settle it down.
Read also: Foundations For Acne Prone Skin
Clinique Moisture Surge Face Spray
Clinique Moisture Surge Face Spray is fragrance-free and lightweight. It keeps your skin hydrated and repairs maximum dry patches on the skin. For dry skin, this would be a magical product that you may have been looking for longevity of the makeup. Your skin would appear as supple and glowy.
These products are must-have for your makeup kit. Choose your favorite and best makeup setting spray to keep your makeup last for hours. Get the professional tips who would let you know about its proper application. Do follow the instructions that are written on the label. Avoid all the prohibited factors. I would like to share one thing here that no other product can replace the setting spray to achieve a fresh and dewy look that we all need. Do share your favorite products with us. Enjoy the long-lasting makeup :)