People's desire to travel the world and explore has been ever-present since humans started walking on this Earth. The reasons for traveling have varied over time, but they need to explore remains. Nowadays, people travel to new locations wishing to experience new things and meet different people and cultures.
We love enjoying the natural beauty, as well as the wonders of technology and urban life. If you are such an individual that is drawn to wandering around and having adventures, we've come up with a list of suggestions for some fantastic trips. So, buckle up, and let's find your next dream destination.
Alaska
A trip to Alaska will guarantee you a brand-new experience. You've probably never been so powerless in front of the face of nature as much as you will be here. The land of glaciers and surreal mountain ranges is guaranteed to blow you away. All the whiteness will make you feel as if you are in a whole other world.
Moreover, if you visit at the peak of Aurora Borealis, you are in for some real magic. The wonderful dance of sun particles entering the atmosphere and creating magical light is a sight that is going to move your imagination and make you believe magic does exist. During the winter, Alaska is one of the most popular destinations for snow-related activities, so it's a definite must if you're a fan of the infinite whiteness and snow.
Make sure you pack a spare set of tire chain covers and a few extra road safety accessories if you plan on driving around Alaska, as it can certainly be a treacherous experience – especially if you've never driven in such conditions before. Get the right insurance that includes an international car accident lawyer service so that you don't get into a sticky situation if you slip and slide off the road during your trip around the winter wonderland that is Alaska!
Fiji
This beautiful archipelago consisting of more than 300 islands is a natural wonder of nature. As only about a hundred of them are inhabited, you have a real chance of experiencing pure wilderness combined with crystal clear water and white sand. If you're a fan of beach parties, there are several famous islands where the party just doesn't stop.
Don't miss: 13 Outfits you Can Wear While Traveling
Since Fiji is becoming more and more popular, it will be one of the most desired locations for schoolies in 2020, which makes the parties even better. If you're a fan of water sports, there are various options, as well as experiencing the underwater world. There's Rainbow Reef located between the second and the third largest islands of Fiji. The name is inspired by the beautiful sights of numerous kinds of underwater flora and fauna. It's definitely a good idea to bring your swimwear along, as you'll want to dive into the crystal clear waters as soon as you arrive at this awe-inspiring destination. It's unlikely the unique aquatic life amongst the coral reefs, and warm shores will be able to thrive much longer with overfishing, pollution, and other issues, so it's a good idea to see the natural beauty at its best before it's too late.
Australia
If you're looking for a combination of urban and wild, Australia is a great candidate. Given that the country consists of a percentage of immense pure wilderness and isolated urban jungles, it's great to plan a trip that should consist of both these essences. For instance, visiting Sydney, Melbourne, and Adelaide is an incredible experience.
There are plenty of things to be seen and experienced. However, if you combine flying and road trips, you're in for a treat that is the fantastic and mind-blowing scenery. Moreover, Australia is home to various animal species you don't usually see in other parts of the world. You can visit Kangaroo Island and enjoy the friendliness of these cute animals. There are also koalas, wombats, platypus, and others that can be seen on many occasions. 
Japan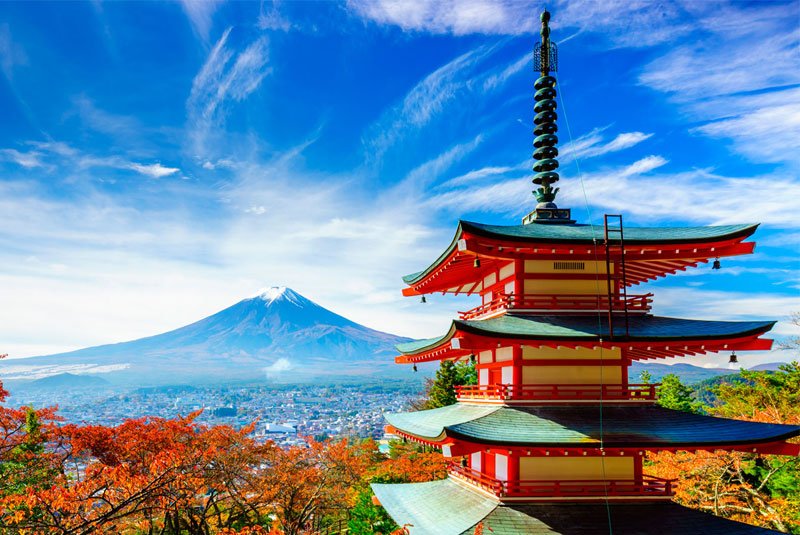 Japan offers a different world from the Western one and is worth visiting and exploring. Its former capital, Kyoto, may just be the most beautiful city in the world. The color combinations of the trees and other plants widely spread across the city are surreally beautiful, and they are a unique sight. The country is an unbelievable clash of the traditional and modern world, and you just have to spend some time there to understand this setting.
Naturally, the history and the culture are long and very rich, so it would be nice to learn a few things about the tea ceremony, flower arrangement, and calligraphy, which are some of the areas this nation has had a long tradition. Of course, you should also use the chance to take a ride in one of the fastest trains in the world, the Japanese Shinkansen, which is also known as the bullet train. 
Our world is highly varied and unique in many ways. Unfortunately, we don't have enough time to travel around the whole Earth and visit every corner. However, you should try and see a little bit of everything. In mind, you should take samples that seem pretty different from your home and the things you've seen so far, and you'll be happy to see all the incredible main differences.