Eid is around the corner and many of you might have planned their eid outfits for upcoming festive eve. Different brands have already launched their designs to mesmerize all of you. Nowadays this is not troubling to find out something unique for any events. All you have to do is to visit the websites of renowned brands or just visit their outlets to check their New Arrivals. Have you planned your Eid outfit? if not then today we are going to unveil some of the top-notch impressive designs of famous brands that you all have to must try this Eid. Before going to take a glance over these famous articles we have prepared a section that would help you out in choosing your festive attire. Have a look
What should we consider in our Eid outfit?
The Color scheme is very important. Without the brilliant eye-catching color scheme, design won't be impressive for everyone
Somehow we overlook the dress, not because of the color scheme, this is because of design because for Eid we have to pay extra attention to the latest trends that must be embossed in an outfit
It must be unique and latest that you have never tried before on any eve.
The Price is the major factor among all because various designers serving their customers' same designs at different price ranges which is difficult to understand for the customers as well. Make sure you are getting the right outfit in right price range.
Whatever design you choose it should look best on you. We always need to select such things that go out with our lifestyle.
A Glimpse of Eid Dresses
LimeLight Embroidered Jacquard Shirt
Limelight is the famous brand of youngsters and people who can't spend their eid without this for them the designers have launched a beautiful embroidered beige jacquard shirt that would look good on you for the festive event. The shirt is embellished with pearls & diamantes. The fabric is jacquard which is the first priority of all the girls for eid gatherings.
Sapphire Paisley Obsession
We all are very well aware of Sapphire Naqsh dar lawn collection for festive season because impressive and stunning eid outfit designs have already left ladies stunned. Their Paisley obsession design reflects the ethnic tradition of eid that has been coming toward us from ages. Get this amazing printed premium lawn outfit from every outlet. This one has the potential to draw the attention of everyone at Eid gatherings.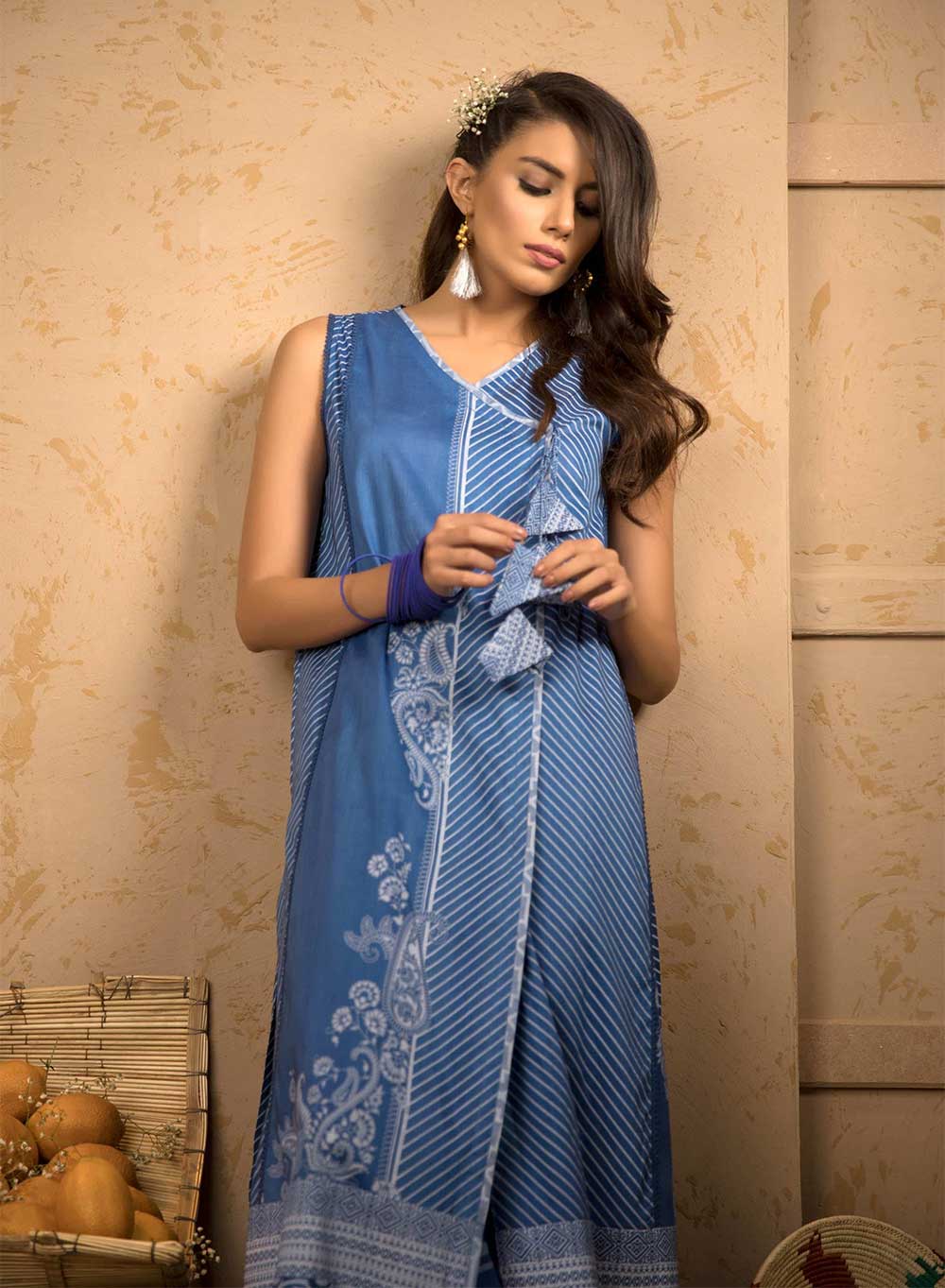 Maria B Maroon Suit
Maria B always comes up with exciting and stunning designs that grab the attention of all girls and they can't live without swiping their cards for Maria B's different articles. We have got one of the super amazing Maroon chiffon embroidered shirt with loose cut sleeves, silk pants with chiffon dupatta. Get this outfit today because it has all the elements to spruce up your appearance.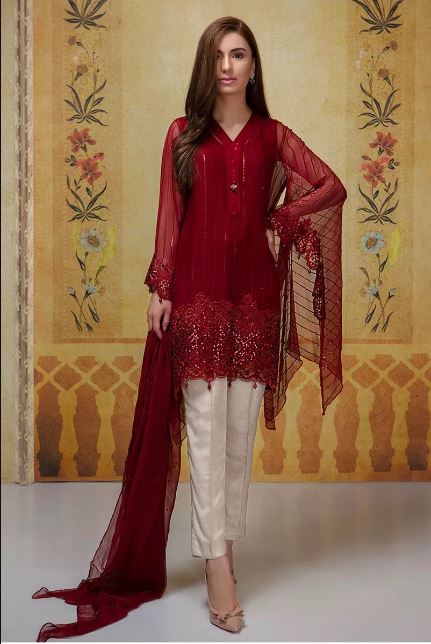 Cross Stitch Crown Blue
I saw numerous jacquards collection of various designers but I am truly in love with cross stitch this year. Their collections have some elegant spark that we can't miss out for gatherings. Check this crown blue outfit for Eid. Cotton jacquard shirt with silk dupatta is a must-have for eid parties. Don't miss out this article because no one would agree to compromise their style among gatherings.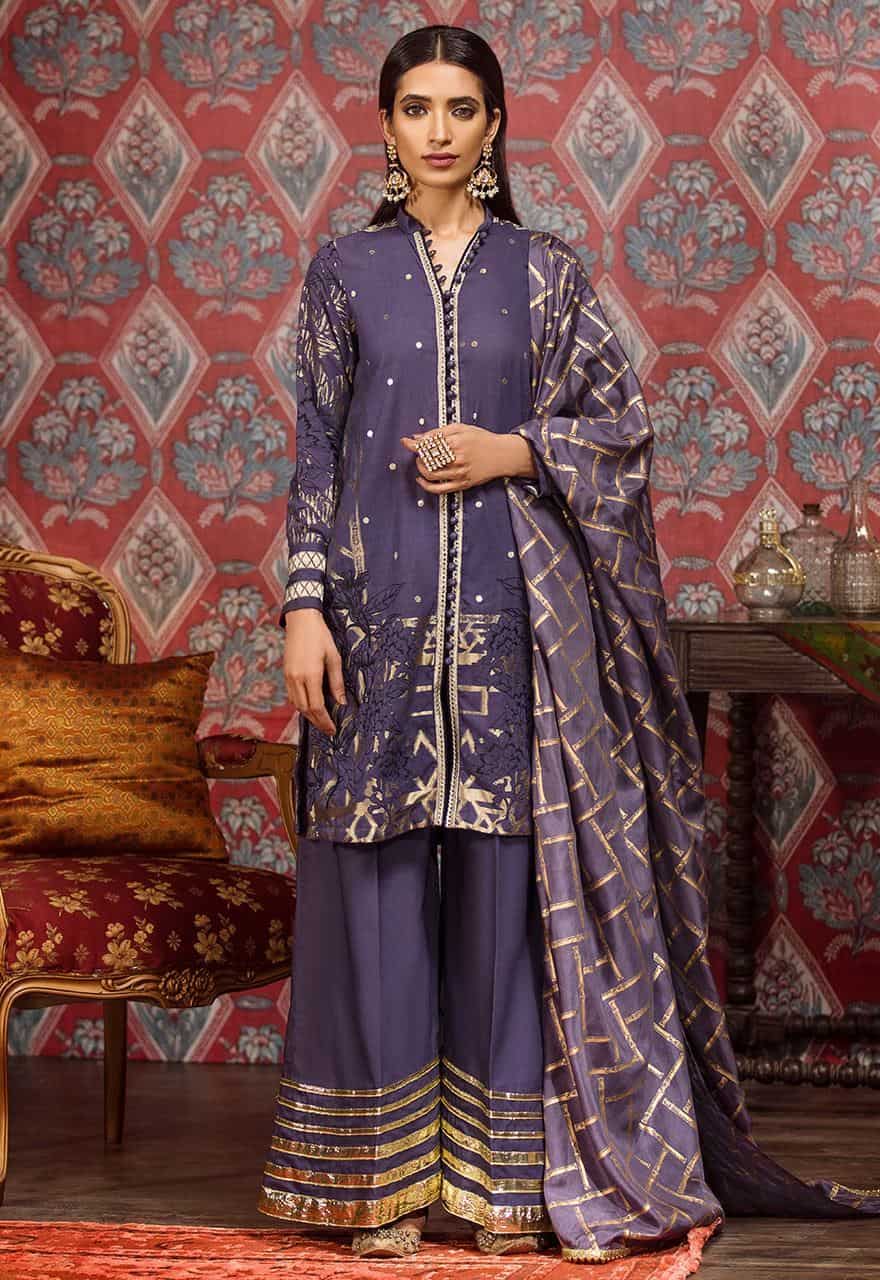 So Kamal Light Green Embroidered
So Kamal has already done a kamal in their Eid collection this year. Check the following light green chiffon outfit is close to everyone these days. This article is one of the hot sellers' articles of eid till today. In summers people love to glam up their selves with light colors and what else can give us fresh feel than a green. Don't miss out this embroidered chiffon outfit that has beautiful neckline patch included with embroidered motifs.
Gul Ahmed White Embroidered Organza
I know many of you would be in love with whites and this Eid you won't get a better option than Gul Ahmed. The mesmerizing white embroidered organza would give you a glamorous appearance. This white article has embroidered white shirt with neckline embroidery and lace patch. Collect this outfit today from the nearest outlet of Gul Ahmed.
Nishat Linen Embroidered Shirt
Many of you might be planning Black this Eid and when it comes to enchanting designs then we all head towards Nishat because it has a wide range of glamorous outfits. Black Embroidered Shirt would look good at evening parties. It has decorative button embellishments & embroidery detailing. Try this uber chic design and look different among others.
JLawn Waterfall Mist
Jlawn is back with their festive collection for the upcoming festive season and the following Waterfall mist design is the must-have  Eid outfit. The embroidered floral border is enhancing the grace of this outfit. Get this following article to give yourself decent and elegant appearance.
These are the spectacular eid dresses for girls. For those who haven't decided yet what to wear to family gatherings, they should try these designs that wouldn't only give you an appealing appearance but would make you a style inspiration for others. Just skip those traditional colors that you have been wearing for years. Style up yourself with classic colors and designs. These above-described must have in your wardrobe for upcoming eve. We don't want you people to miss out these outfits this eve.