Hollywood actresses know how to seek the attention of their fans, which is why they are always in the news for different looks. They seem to be experimenting with these things for a unique appearance, but we want to mention here such hairstyles and different looks give them a stunning appearance. Here in this blog, we will discuss the pretty and hottest Redhead female celebrities. It's not about natural hair, but some celebrities have dyed their hair for a unique and gorgeous appearance. Don't you think Redhead looks extremely attractive and women look cute in this? Have a look at
Hottest Female Celebrities With Red Hair
1. Emma Stone
Born: November 6, 1988 (age 33 years)
Height: 1.68 m
Awards: Academy Award for Best Actress in a Leading Role, MORE
Emma Stone Net Worth: $40 Million
Instagram
Emma Stone was in the top 100 influential people in Time Magazine's 2017. She is not a natural redhead, but she has dyed her hair with red color. She had blond hair throughout her career, but red hair looks stunning on her. Emma is the hottest redhead actress who looks good in every appearance, and she has won multiple awards, including Academy Award and Golden Globe awards. As per the reports, she was one of the highest-paid actresses in Hollywood. She has done many films, including The Help (2011), Battle of Sexes (2017), and much more.
2. Julianne Moore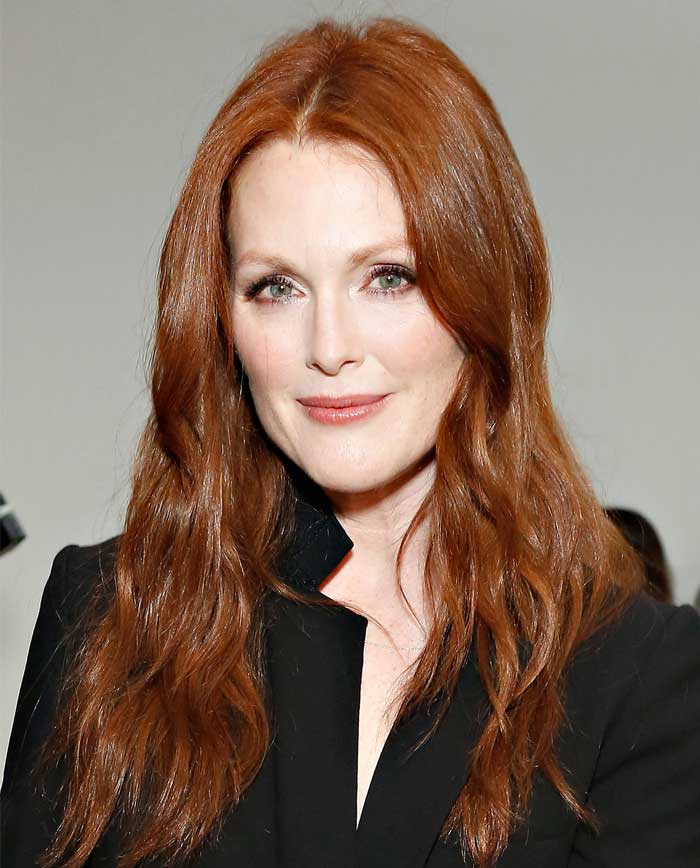 Born: December 3, 1960 (age 61 years)
Height: 1.6 m
Awards: Academy Award for Best Actress in a Leading Role, MORE
Julianne Moore Net Worth: $55 Million
Instagram & Twitter
80's kids might have known her more clearly because she made her debut in the 1980s and was one of the gorgeous celebrities under 25. She was known for doing emotionally troubled women characters and seeking the attention of fans. Her outstanding performances were given two Screen Actors Guild Awards and two Golden Globe Awards. She was the part of various top blockbusters such as 3 women (1977), Evolution (2001), and Next (2007).
3. Rachel Hurd-Wood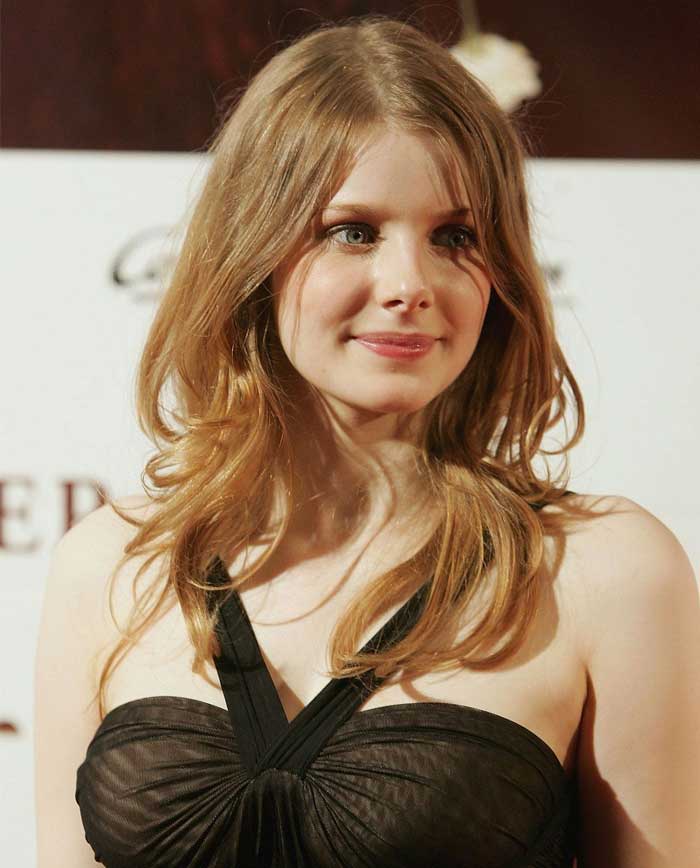 Born: August 17, 1990 (age 32 years), Streatham, London, United Kingdom
Spouse: Russ Bain (m. 2018)
Children: 2
Rachel Hurd-Wood Net Worth: $2.06 Million
Rachel Hurd-wood had no plan for making an acting debut career because she wanted to work with special children. It was her primary focus because she didn't want to leave the college at any cost, but destiny had some other plans. She has distinctive looks, which led her to so many roles to keep her interested in acting. Rachel looks stunning in her red hair color, and her gorgeous appearance helps her get more attention from their fans. This is the reason she is considered a pretty red-haired actress. She had brunette hair dyed red. Once, she was nominated for the best supporting actress award at the 33rd Saturn Awards by the Academy of Science Fiction.
4. Christina Hendricks
Born: May 3, 1975 (age 47 years), Knoxville, Tennessee, United States
Height: 1.71 m
Spouse: Geoffrey Arend (m. 2009–2019)
Christina Hendricks Net Worth: $10 million
Christina Hendricks does not have natural red hair color, but she had blonde hair once. Christina has dyed her hair so often, especially in an interview; she stated she first dyed her hair when she was only 10 years old. She likes redheads, and that's why she transforms her hair into the red. She is one of the young redhead actresses. Christina has done the Redhead because she likes to change herself.
5. Alicia Witt
Born: August 21, 1975 (age 47 years), Worcester, Massachusetts, United States
Education: North Shore High School
Alicia Witt Net Worth: $4 million
She appeared in David Lynch in the 1980s television show, and she was just seven at that time. She has done schooling at home and graduated from high school at age 14. She has studied music and has been offered a recurring role in the Twin Peaks series. She has worked constantly in various films such as Urban Legend American Girl, and so many projects are in the pipeline for upcoming projects. She has transformed her hair into red, and she is serving a red hair look in recent shows.
6. Isabelle Huppert
The French actress is one of the best-recognized actresses globally, and she is so exceptional in delivering her performance. She was one of the big names of The Lacemaker (1978), Aloise (1975), The Piano Teacher (2001), and much more. She has also won several awards, including Cesar awards and BAFTA awards. We won't deny this fact she is a beautiful red-haired actress and has graced our screens so many times with a magical appearance.
7. Rihanna
Rihanna is a favorite of many of us, and she is one of the finest singers and actresses. You may have seen her so many times she keeps on doing various experiments with her hair. Rihanna is not a natural redhead, but she dyed her hair to fit. We can say she is the hottest redhead female celebrity, and She is never afraid of experimenting with different shades of red. She is very much conscious about image and why Rihanna keeps an eye on the latest fashion trends. If we say she is one of the trendsetters, then this is true. Throughout her career, she reinvented her image and hairstyle and has all the aspects of attracting the audience.
8. Bryce Dallas Howard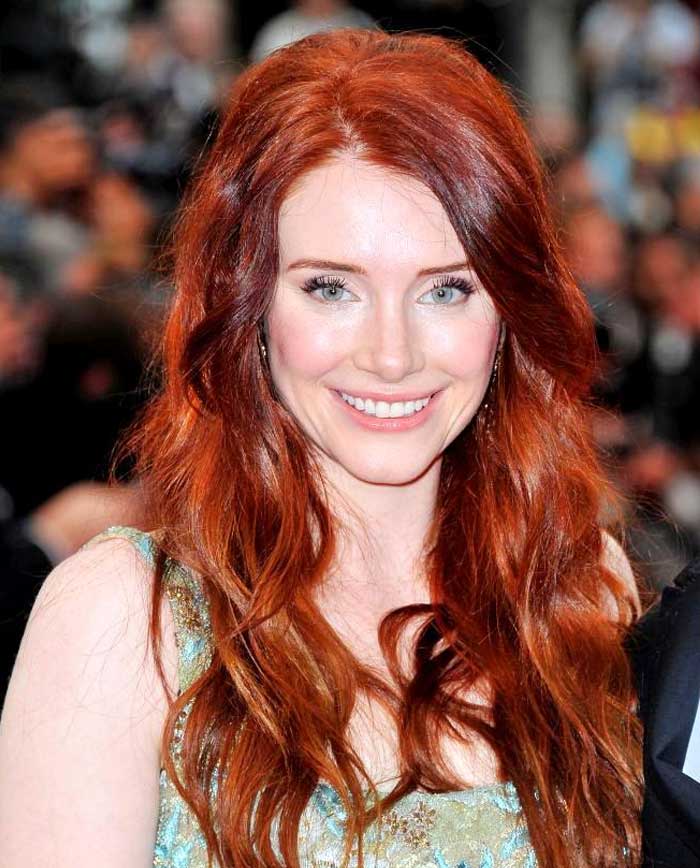 The redhead was the part of so many films such as Lady in the Water (2006), the village (2004), and Spider-Man 3 (2007). She is the daughter of famous filmmaker Ron Howard. She is a natural redhead among various celebrities. Do you know her siblings Jocelyn Howard, Paige Howards, and Reed Howard are also redheads? She left her studies in 1999 to pursue an acting career. She officially graduated from school in 2020.
9. Bonnie Wright
The English actress-director is a natural redhead female actress. She got numerous roles because of her significant acting roles. She was known for her role as Ginny Weasley in the Harry Potter series. She had to dye her hair a gingerly color to match the character. The actress has done so many screen appearances, such as Before I Sleep (2013), After the Dark (2014), and The Sea (2013).
10. Drew Barrymore
She has been in the industry for so long and accomplished at 14. She is also one of the famous redhead actresses and has been rocking red hair color for so long and making its image. She has won many awards such as Golden Globe Award, Screen Actors Guild Award, and Emmy Award nominations. Her notable films include Poison Ivy, Mad Love, Batman Forever, and Boys on the side.
Conclusion
These are the beautiful Redhead Hollywood actresses which we listed for you. Hollywood has so many beauties with redheads. Either some of them have a natural red color or some actresses have to dye their hair to fit into the trend.