You can have the best dress and amazingly paired accessories but you could go terribly wrong if you do not know what shoes you are supposed to pair with a summer dress. You would definitely not want to be seen in a pretty summer dress paired with stupid shoes or something like sneakers.
Summers mean that everything you wear should focus on you having less heat and even lesser fresh air blocking. People tend to get their flip-flops out in summers just because it seems like the perfect thing to do but to say it in a nicer term, flip-flops are so last season. You need to find something perfect to make up your perfect summer look.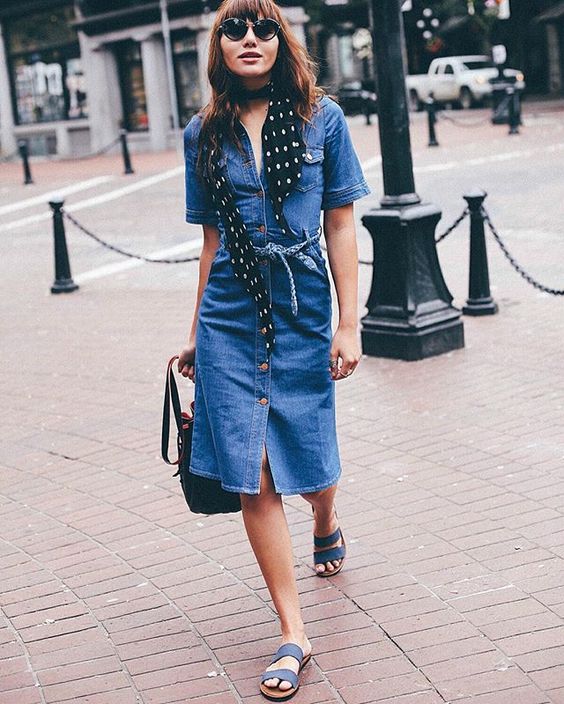 To guide you on your quest to have the most exciting and stylish summer, we have gathered a few options for summer shoes you will be seeing

Don't miss: Latest Trends for Summer Hairstyles
Trendy Summer Footwear for "Her"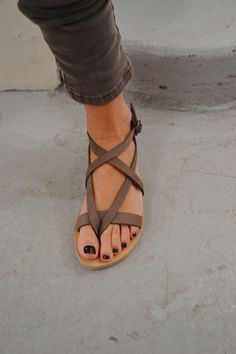 Shoes like these are a spin-off on the gladiator sandals and the simple flip-flops. They are called strappy gladiators. The air keeps touching your feet and you do not necessarily get sweaty feet.
These look beautiful paired with summer dresses and loose lightweight pants. This is a trendy summer footwear that you need to try out.
Wedges are the most go to kind of footwear for summers and are something that you always could go back to. These go with every single kind of dress, fancy, formal, girly, whatever you may be wearing.
The straps that go up to the ankle make them look like gladiators but these are more formal and classy and perfect for university students, teachers, working ladies, and mothers who have to keep going in and out of the house on a regular basis.
The more images that you may go through, you would find that more and more strappy sandals or gladiators, the styles may vary, making them formal, informal, classy, trendy, stylish and hip. These may all seem like the same thing to you but to be very honest, they are not. There is a very fine line between them but it is there.
These sandals are thought to be "men sandals" but truly speaking, the thing is that these can be worn both by males and by females. The basic trick would be to pick the style that goes with your dress the most. You would obviously not wear these with a sparkling sundress.
But then again, as this sandal is a part of the fashion of summer shoes of women collection, you would be seeing a lot of these.
Now that men shoes have also been mentioned, let's move on to them.
Trendy Summer Footwear for "Him"
Gents do not give much importance to their footwear, but neglecting such an important part of our attire is not the best option.
It is a general thought that most people notice your feet way before they have a look at anything else. This just says one simple thing, and that is to not neglect the shoes you are wearing.
Looking at it from a different perspective, trends are generally those things which would not only make you look good but also the things that would be the most comfortable to wear.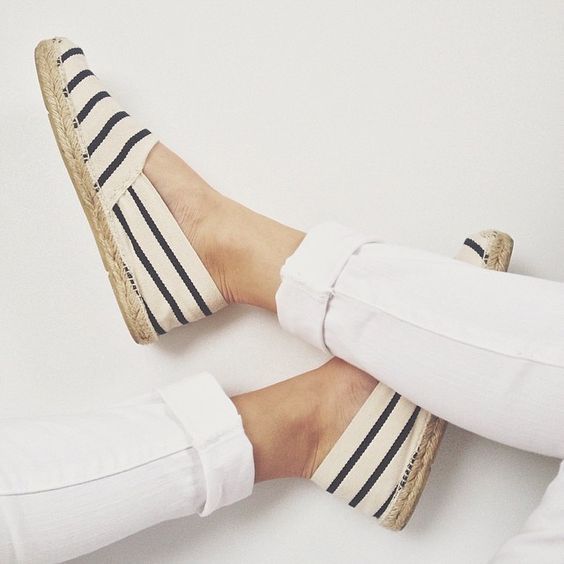 Espadrilles are the kind of footwear for summer. They would be the best for you If you like wearing sneakers and stuff but since its summer and you need something that would not end up getting your feet quite hot, these would work best for you.
These are the kind of light shoes with a sole that may or may not be with laces.
These would go with any kind of outfit and are super comfortable to wear and walk in.
Sandals are the go summer footwear for men. You could never go wrong with sandals in summers. Regardless of what you may be wearing, as long as it is casual and also with some formal attire, these would look amazing.
One issue with the sandals is that people need some kind of support on their ankles or at the back of their feet, above the heel. This is one of the reasons that people tend not to wear these. But if you want something that kind of looks like a sandal but has support on the back then you should find something like this.
A pro tip would be to pick the shoe that you would be most comfortable without having the issue of not being able to walk properly in them.
A quick View Of Shoes For Him/Her
Just keeping that in mind, you could rock your outfit with the perfect footwear for summer 2018. Just grab it your favorite today