Everyone wants to look nice and expensive on a budget. Whenever you plan your daily or working wardrobe, you want to look stylish. The question is especially hot when you are traveling. Of course, you may book the best hotel or make use of AVR Rental. Don't worry if your plans go farther than Toronto. Mobile apps will help you to live in comfort everywhere in the country and abroad. Spending budget for hotels and transportation you don't have much money left for the new wardrobe. How to look like a million bucks on a low budget? Honestly, you don't have to be rich to look gorgeous.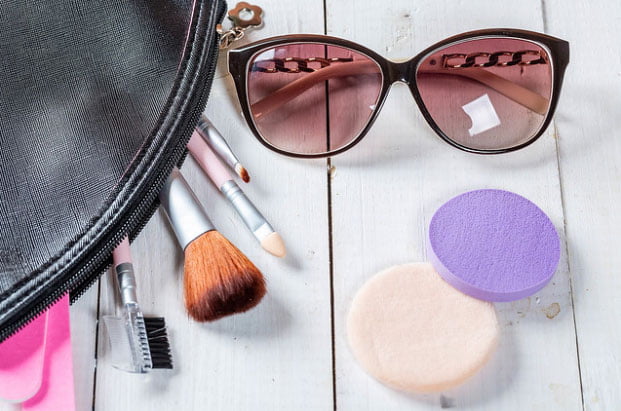 9 Tips You Should Follow:
1. Pick fresh fragrance
You look is never complete without a good fragrance that matches you the most. Whenever you go, especially to the hot country, you need a good perfume in addition to your deodorant. Apply it on your wrists, elbows, neck. If the perfume is good quality the fragrance lasts long.
2. Wear black
If you want to look beautiful and expensive but don't have enough money for that, try to pick clothes in black color. It is neutral and it suits everything you have in your wardrobe. Of course, thinking of black color, you think of a little cocktail dress. But you should buy black shoes, black pants, black boots, and a blazer. Don't worry if you have two black blouses. Pick things from different brands and fabrics.
3. Wear layers
It is very important to pick clothes that can be easily combined. The layered look is always in trend. Whenever you go, make sure that all your clothing items fit well. Just add or change something and you can create a new look without many efforts. Of course, you don't need many of them but they all are of good quality. It doesn't look good if it is cheap.
4. Wear heels and flats
Every woman needs two pairs of shoes, of course, if you are saving. So, you badly need a pair of black high heels and a pair of flats of neutral color. Of course, when the weather is hot, you should take a pair of stylish leather sandals. Forget about old-fashioned flip flops! It's not about style and elegance!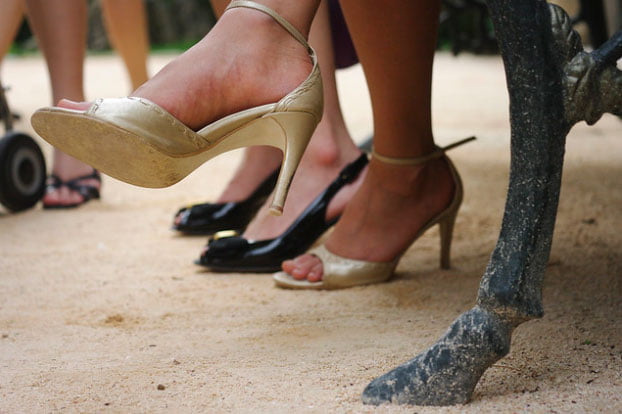 5. Don't forget your clutch
All ladies have a favorite bag brand. How many bags do you have? Of course, you need to buy a clutch. It looks expensive and suits to your jeans or cocktail dress. You may have a pink or black bag, leopard or crocodile print bag. Remember, structured clutch always looks expensive. 
6. Wear sunglasses
Sunglasses look stylish even with your casual set. You may have a classic black glasses, cat-eye glasses, or aviator pair. It depends on what you are going to wear. Remember, wearing sunglasses you're your look complete. What is more, they protect your eyes from UV rays. Does it mean much for you? 
7. Wear Lipcolor
Pick the color that suits you the most! If you are not sure about that, try different colors and decide. It's not about the lipstick brand, but it would be great if your lipstick is high quality and consistent color. Try to wear classic like red and coral, or neutral like skin tone or slightly pink.
[ts_powerlink admin-label="Powerlink" element-icon="icon-ticket" image="5142|https://voguefreaks.com/wp-content/uploads/2019/03/stylish-girl-1-150×150.jpg" title="Top 10 Fashion Tips for a Stylish Girl" button-text="Recommended Read" button-url="https://voguefreaks.com/fashion-tips-for-a-stylish-girl/" reveal-effect="none" reveal-delay="delay-500″ element-type="powerlink" custom-classes="" lg="y" md="y" sm="y" xs="y" ][/ts_powerlink]
8. Wear Jewelry
What is your favorite piece of jewelry? Of course, you have a golden or silver necklace, a bracelet, earrings. Girls like wearing jewelry. Don't overdo! Too much jewelry looks vulgar and showy. It is better to wear a fancy necklace that goes perfect with your black jeans and a white dress. You will always look glam!
9. Match your bag and shoe color
You probably know the rule: match your bag and shoes! According to this, wearing black shoes, you should take a black bag. But don't keep this rule blindly. What if your black shoes look interesting with a pink clutch or bag of any other solid color? Try this! Animal-skin prints will always suit your look.
Of course, there are many interesting tips to follow when making up your wardrobe. If you are on a budget, you don't have money to spend on brand suites, design shoes for any life occasion, and a tone of jewelry. You don't need it! It is enough to buy a good exemplar of clothes, one at a time, making sure that it suits you well. Pay attention to quality! Even if you are limited in the budget it doesn't mean you should buy low-quality clothes. You should look attentively and choose wisely. Be hypercritic if it comes to your everyday or evening look! Instead, buy high-quality items. This is the way to look really expensive.