Kareena Kapoor Khan is one of the most sought after actress of Bollywood. She has been know by the population who watches the Indian cinema since her debute and is most famous for her roles in movies like Chup Chup Ke, Jab We Met, BodyGuard and Ki & Ka.
Her style is something that keeps her in the highlight, regardless of what the occasion is. Her dressing up for the award shows makes her shine. During the movie promotions, she is in the papers. She is a part of a movie, she starts trends.
If you need to know what to wear and what trends to look out for, Kareena Kapoor Khan is the one to follow.
Kareena Kapoor's Casual Looks 2018
Kareena Kapoor in Western Wear
One thing you would never see Kareena Kapoor without is her kajal, or a black eye liner. Over the years we have seen her do wonders with her looks. But, even with that, some things have been constant. And for her, that is a black line across her eye lids or in the water line.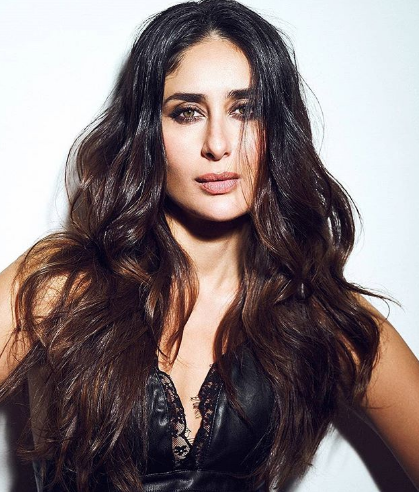 That is what you can see in this picture. Kareena Kapoor is wearing a black western outfit with minimum makeup. She is not over doing it with the base. She has intense eyes and a nude lip. Her messy hair give off an effortless vibe.
Here, you can see her using the same stuff but in a different way. She has black in and on her eyes, with a nude shade on her lips. Regardless of that, she has a look much softer than the one before. She has straight hair that makes her look like she made some effort this time.
Kareena Kapoor in Indian Wear
Kareena Kapoor is here seen with a much softer look, having the constant use of black on her eyes. Not a lot of makeup is used but there is a light hint of blush. Her hair is effortlessly curled. The pieces on the front are pulled back and pinned.
It would not be much of an information to keep saying that the actress has nude lips, because that is what she always seems to be having. Her main focus mostly is her eyes and sometimes her cheeks.
Don't miss: Markie Post Wiki
Kareena Kapoor seems to be living with the trend of no makeup, although, with the golden shimmery outfit, she has golden eye shade and her black. Keeping the spotlight on the dress, she is not wearing any jewelery.
From "Zero sized" to a Mother
Kareena Kapoor was "zero sized" a few years before her marriage. She was extremely skinny and she was almost bones and skin. Hence, she got tagged as such.
After she got together with Saif Ali Khan, she let go of her "zero sized body" and started to eat healthy again. With marriage and her first born child, she gained weight. But right after the birth of Taimoor Ali Khan, she reduced her weight again, and even though it made her look weak from her eyes, she managed to become the woman she was before her child, in terms of her body and looks.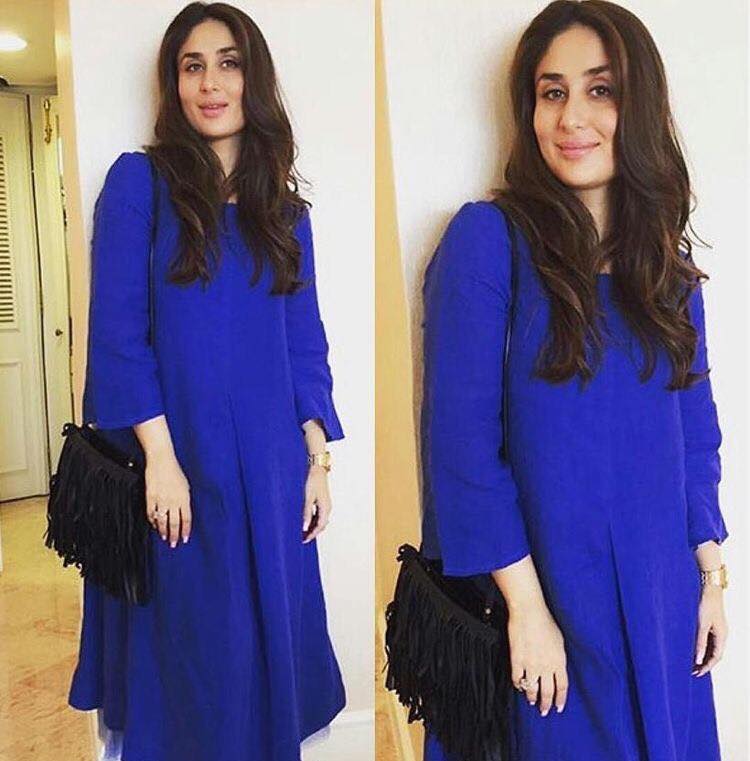 Kareena Kapoor in Veeray Di Wedding
Kareena Kapoor's latest hit is "Veeray Di Wedding". It is an Indian romantic comedy. The movie is basically a chick flick and even though the story is not about Kareena herself, you see her be a main part in the movie.
From promotions to the movie itself, you can see her style surpassing all limits.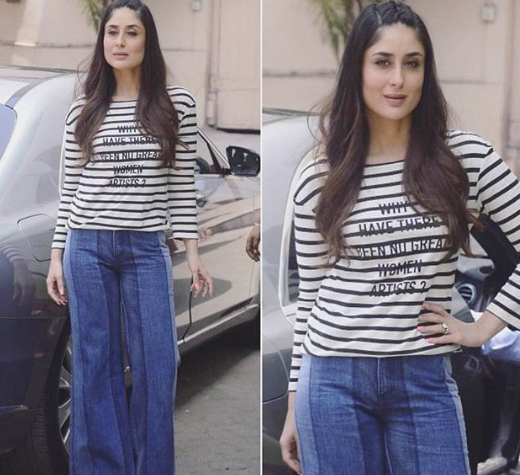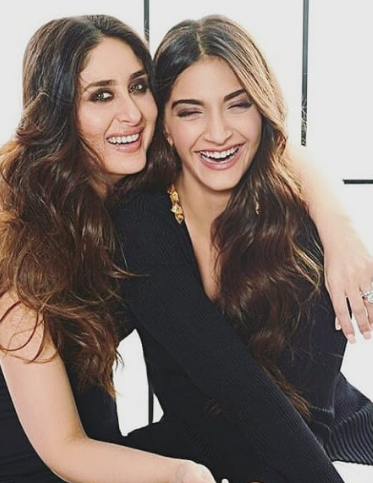 She can be seen wearing whites and blacks on the promotion of her movie, both western and eastern. She can be seen in traditional buns, pony tails, curls and bohemian hairstyles. Here too, you can see her wearing little or no jewelry at all.
Then comes the movie itself. If you have seen "Veeray Di Wedding", you must have noticed that Kareena Kapoor has her hair in a messy bun or messy beach waves, to make it look like there was minimum or no effort in styling the hair.
Kareena's hair are gel backed into a bun, and then there is this other picture from a song where she has light waves and a hot pink lip. She is wearing a bindia with the bun, and no jewelry apart from that.
The make up is a bit intense although its is just the lip color that is over powering the entire look.
Kareena Kapoor's Casual Everyday Looks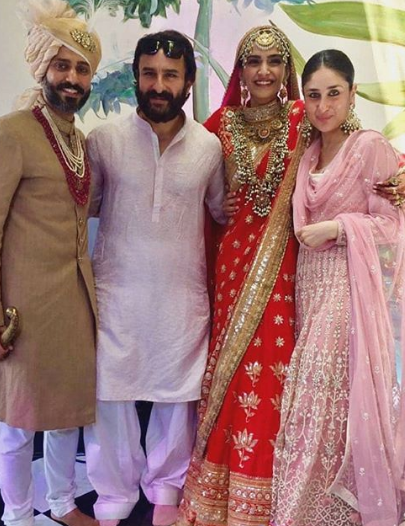 An actress always has a camera on herself. This stands true for all times. Kareena Kapoor may be in front of her own camera, or in front of the camera of the paparazzi, she is looking absolutely breathtaking.
And this is not only for when she is with friends. Even when she is with family, you would see Kareena Kapoor being her gorgeous self.
She has not done a lot to her hair but has a bit of makeup on. It is a rare treat, seeing her wearng a bold lip, but even then she looks classy and an effortless beauty.