For centuries, many civilizations have used cosmetics. While they were mainly used for beautification, a minority used them on religious grounds. Many of these beauty products were also used as a sign of social and economic status. Many of today's beauty essentials originated from plants, rocks, clay, animals, and harsh chemicals like arsenic in those times. Research indicates that about 4000 to 5000 years ago, ancient women used precious stones on their lips to color them. Below is more interesting information about some popular makeup staples and their origins.
1. Lipstick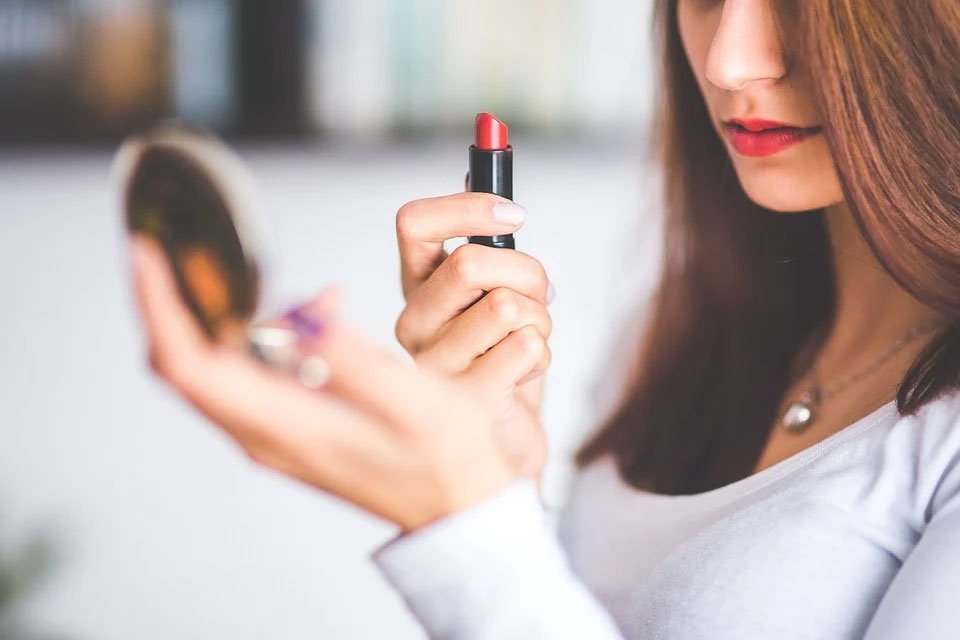 According to history, ancient Mesopotamian women found ingenious ways to make their lips look brighter in different shades of color. This led to the use of precious gems. These stones were ground into a fine powder and mixed with butter or olive oil to paint the lips. Women chose gems depending on the color they wanted, and the go-to precious gem for rosy lips was ruby.
Apart from the precious stones, other civilizations opted for dried beetles and cochineal. In those times, colored lips were a sign of religious status, wealth ranking, and, as expected, a beauty standard. Others opted for henna or other plant dyes for longer-lasting colors to beautify their lips. Those who wanted permanent hues also preferred to inject dyes into the lips. Today, lipstick comes in various colors and portable tubes. The availability of a wide variety makes it possible to change lip color at will.
2. Blush
According to history, ancient Egyptians were the first civilization to incorporate blush into beauty routines. After them, the Romans and Greeks quickly followed suit. They used a bright red pigment called vermilion to highlight their cheeks. Unfortunately, vermilion contains mercuric sulfide, which exposed many women to skin conditions. Those who opted for crushed mulberries were safe, though. When ripe, these fruits from the berry family have a bright red juice that produces a soft reddish-pink coloration when applied to fair skin. Because it's a fruit, it had several antioxidant benefits for those who used them as blush in that era.
In the 18th century, however, the first safe blush was invented by the French brand, Bourjois. This invention immediately eliminated the use of red grease paint for the cheeks. However, the downside was that blush in those days was either red, pink, or a shade of orange. Today's blush products come in a variety of hues that complement different skin tones. Moreover, its application is no longer restricted only to the cheeks. Instead, modern beauty standards now use blush on the cheekbones, jawlines, and sometimes slightly onto the temple areas.
3. Foundation
Makeup foundations can be traced to Rome and Greece. These civilizations used white lead to make their face appear fairer, whiter, and brighter. This material looked like ordinary white chalk and was applied to the face to give it a pale appearance. This 'beauty' routine continued through the Renaissance and Middle Ages. Fortunately, it was discovered that these while chalks were poisonous. The lead content seeped deeper into the layers of the skin and ended up in the bloodstream. Then, during the 1930s, this gave way to a formula called 'Pan-cake,'  a powdery substance produced by Hollywood businessman Max Factor. Initially mixed with water, this product was dried to give it the trademark loose powdery finish. Today, this beauty product exists, even though people seem to favor liquid foundations more.
4. Eyebrow makeup
At some point in ancient times, beauty standards emphasized shaved brows. And in its place, a thin curved line was drawn. Later the standard changed to favor thinner, natural eyebrows, where women deliberately plucked their natural brows to get them extremely thin and arched. This style continued for a long while until it gave way to thicker brows, even for women-those who didn't have them mixed minerals and applied them to achieve the look.
The narrative on the origins of eyebrow makeup is varied and unique to different civilizations. What seemed quite peculiar was that the style for a particular era transcended race and culture. Therefore, this gave way to the belief that beauty standards were interlinked through the ages. Perhaps, different civilizations noticed the trend during trading activities and copied each other.'
5. The eyeliner
History credits the use of eyeliners to ancient India, where they used the kohl to define their eyes. Although this was done purely on religious and cultural grounds, it became a dominant beauty symbol. When the eyeliner finally got to the Mesopotamians, history books say they were applied as a barrier against the desert sun. According to research on ancient beauty routines, the eyeliners used in those days contained protective pigments. They blocked the sun's rays from hurting the eyes' waterlines.
Undoubtedly, eyeliners in those times were more exaggerated and sometimes extended onto the temples. You may not be wrong to say that the 'cat eye' look started from there. More interesting is the fact that both men and women wore eyeliners as a beauty statement. Today, more women than men wear eyeliner regularly.
6. Face contouring and thin noses
If you think thinner noses are modern beauty standards, you have to think again. As far back as the 15th century, women were doing this. After applying white lead chalk to achieve a pale complexion, adult women used a slightly darker chalk shade to make the nose bridge appear thinner. It was believed that this elongated the face to give it a more oval look. According to history, stage actors were the main group of people who contoured their faces. Because most of them were light-skinned, they applied soot on the sides of their face to help the audience read their expressions better. It sounded ingenious until the 1920s and 30s, when facial contouring became a prominent feature of film makeup. Today, contouring is in hot demand as it transforms and highlights facial features the wearer wants to be visible. Not too long ago, facial contouring was the preserve of experienced makeup artists. It is no longer the case as people have mastered the art and do it whenever they feel like it.
Indeed, makeup has seen many transformations over the years. Fortunately, there is more demand for healthier makeup products that do not exaggerate people's health conditions. So, when you step out, you can wear your makeup proudly.