Summer in Europe arrives before it does anywhere else and its just as if one day you have your winter clothes out and the next day you end up looking for your summer clothes the next day. This sudden arrival of the summer makes it a challenge for people everywhere as there is this need to change everything. Flip flops take the place of boots; scarves are replaced with the regular chiffon dupattas. As soon as you take the winter caps off, you feel this need to change the way you do your makeup too.
Winter is the time when a lot of paler, no makeup looks are preferred. Spring calls for a lot more dewy looks with a hard hand on the blush and a lot of color play over the lids and the lips. When the weather gets warmer, a lot of makeup trends change and also does the way people prefer to do their makeup in a completely different way.
Summer Glittery Makeup 2022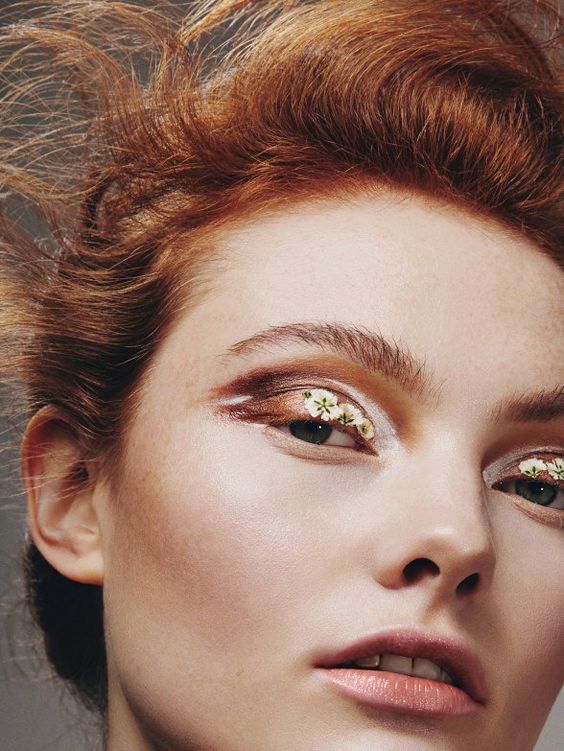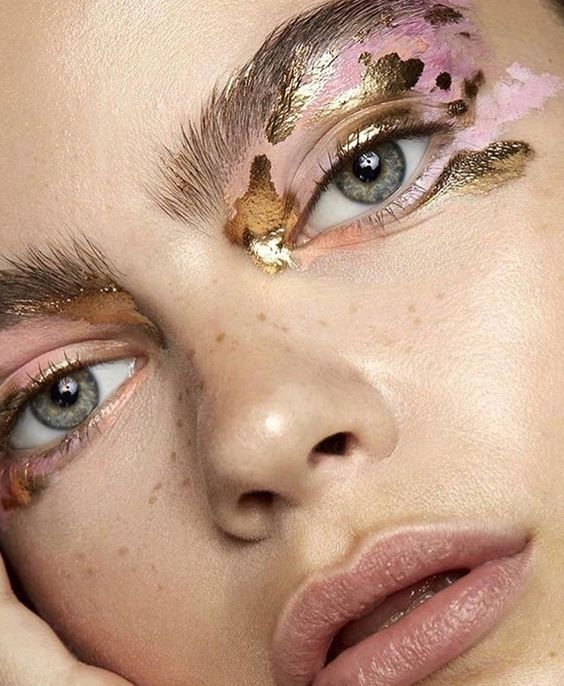 Eid 2020 is going to fall in the summers and it is to be understood that it is going to be quite a warm Eid and there would be so much that you could go wrong with when doing your makeup on Eid.
Don't miss: Latest Trends for Summer Hairstyles
Soft Makeup Trends 2022

Face primer
A moisturizing face primer is a thing to go for this summer. Make sure to not pick one that leaves your skin be a little bit too dewy.
Foundation
The foundation you pick should be having a matte finish and it should not look too crazy.
Face powder
A natural looking face power is the thing to get.
Concealer
It should give you coverage but extra pale or chalky under eyes would not work for you and neither they are in trend.
Eyeshadow
The eyeshadows are supposed to be bright but nothing overpowering. You could wash over your lid with a pale pink and add a bit shimmer to it by packing on glitters to give it the trendiest pop.
Eyeliner
Colored eyeliners are in fashion. You could pick one that is pink, blue or purple and have them all on your lid. A glitter liner on the crease and over your basic liner is also a good option if you are not going to do a lot of glitter with the eyeshadow.
Blush
Orange blush is something that you should be getting because its all there is in trend. The pinks and the reds are not something that you could be seeing in 2020.
Bronzers
A bronzer with a brown undertone is what you should get as it is summer and you could get bronzed up all you want.
Highlighter
Use a fan brush to lightly add a bit of glow to your face. Nothing too much, just a little bit.
Lipsticks
Ombre lips in particularly light shades are trendy but if you do not want to go for an ombre lip, go for a plain lipstick but in bright colors that would be reminding you of ice creams but if you have a lot of color play on your lids, pick a good nude.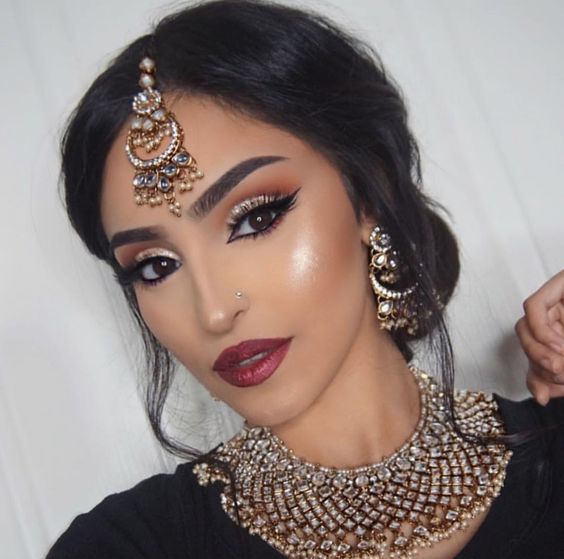 Dos and Don'ts For Makeup This Sumer
You would have to keep a light hand on the makeup for summers as all the heat and the humidity could get your makeup patchy and it would start creasing.
The base for your makeup should be rich in moisture.
Do not skip the primer. It would make your makeup last longer, keep your skin hydrated and also keep your makeup from creasing.
The primer you get should be light in weight, less tacky and oil free.
Do go for a foundation, BB or a CC cream that has SPF in it for sun protection.
Use as less foundation as you possibly can.
Glosses don't work well in summers; go for mattes, in terms of lipsticks.
Don't go for bold lips.
Try going for lips that are bright and vibrant.
Keep either your eyes or your lips the place where you use colors, do not look like you fell in a color palette.
Do not use an orange bronzer.
A golden bronzer is a complete no-no.
Get waterproof mascara. You would not want black streaks down your face.
Always remember to use a makeup setting spray.
To keep your eyeshadow from moving around, use an eyeshadow primer.
Translucent powders could actually make your makeup last so much longer.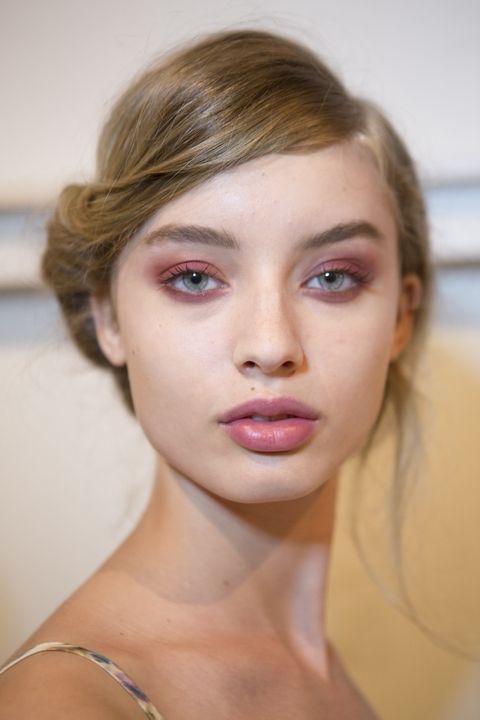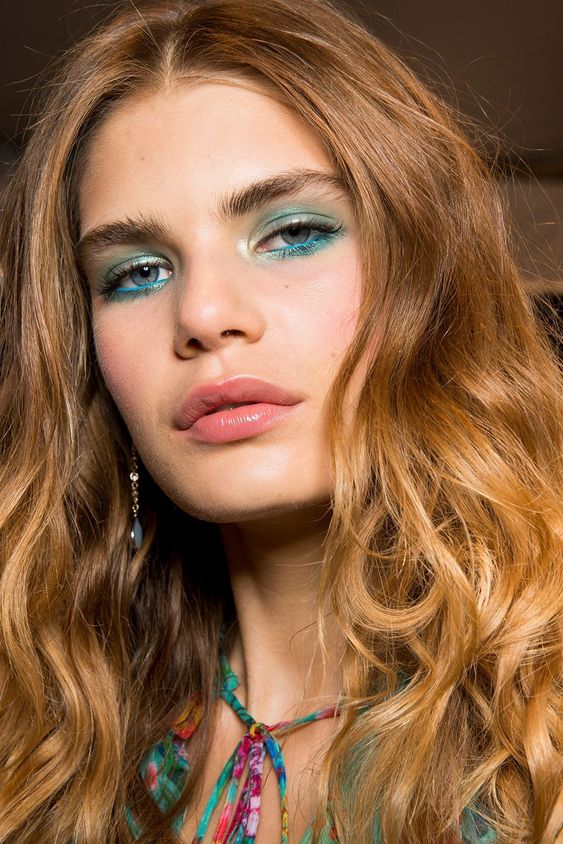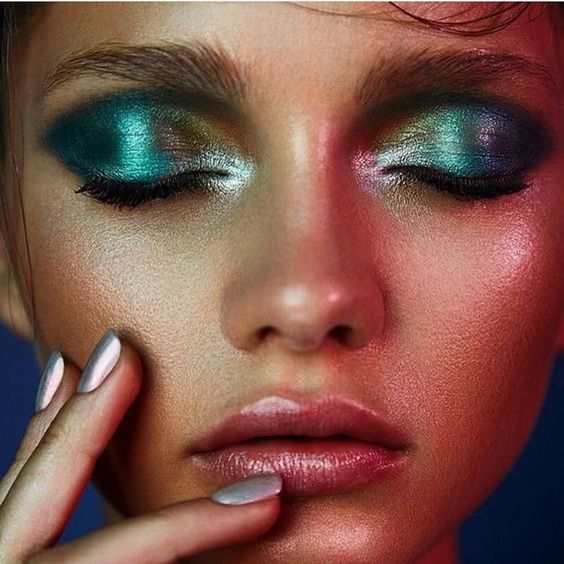 Once you go through all the points and tips mentioned above, you would be able to rock the summers with the latest makeup trends and make you keep looking like a wondrous, pretty thing with an amazing outfit and a makeup look that does not budge.