Meghan Markel's looks game is an inspiration nowadays for everyone after becoming a duchess. Everyone wants to copy her looks for any event or formal gatherings. Its true she has been very consistent in her style game and we are absolutely in love with her efforts that she has done for the transformation after becoming a most important member of the royal family. In this blog, we are going to let you know some of her trendy looks that can be seen in various royal events. Meghan's Style has blossomed rapidly and some of her moments are absolutely chic that would compel everyone to fall in love with that.
Commonwealth Youth Reception
At this event, she was in yellow citrus that made Duchess of Sussex absolutely radiant. This dress was designed by Brandom maxwell that got much praised and it was difficult for everyone to take their eyes off from her eye-popping dress.
Dublin Cocktail party
Who Else don't like to wear black? When Meghan adorned herself in a Black square neckline outfit that was designed by renowned Emila Wickstead she was looking drop dead gorgeous. This belted dress was somehow recalling us the same outfit that she wore Reitman's clothing campaign.
First Day In Dublin
When she was out with Prince Harry for the first day in Dublin she wore Givenchy pencil skirt with a short-sleeved sweater. Meghan was looking absolutely regal and nothing could please here than this.
Read also: Markie Post Bio
Polo Cup Match For Charity
Well, Meghan steals the spotlight of the whole event when she comes to attend a polo match in a denim skirt. She opted Carolina Herrera midi denim dress for the event that had pockets and chunky belts. She knows very well how to make daytime trendiest with her lovely smile.
Royal Ascot
She dazzles herself at Royal Ascot by wearing White Givenchy Shirt Dress with the finest embroidery that was classic enough. Flowy skirt with a pair of black leather knife pumps was looking much more elegant on her.
Well Child Awards
For this ceremony, Well child awards Meghan opt Altuzarra Serge High Waist Boot Cut Pants. These classic pants were looking gorgeous and giving a professional look according to the event. Duchess of Sussex was looking absolutely stunning and also carrying shaggy deer faux leather handbag by Stella McCartney.
Don's miss: Brie Larson Biography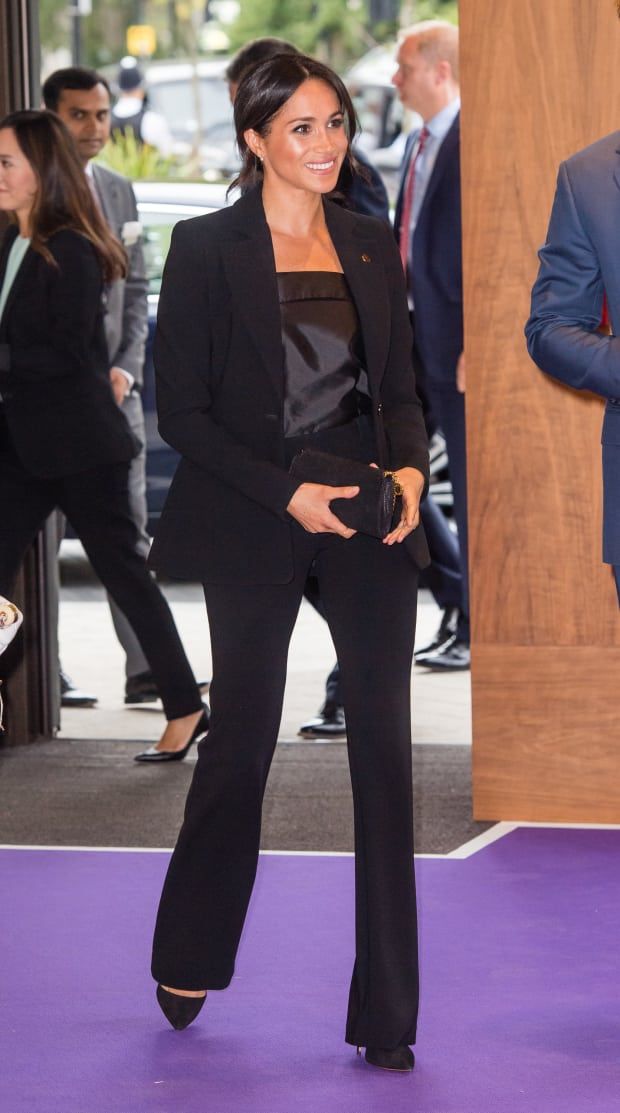 100 days to Peace Gala
At this event, Meghan was wearing Jason Wu designed blue dress. Meghan's dress was a resemblance of classic sheath design with a high neckline and fitted curve-hugging silhouette. Wearing pointed toe pumps with crystal embellishments and carrying bespoke Dior Navy Satin Clutch.
Hamilton Gala
Royal Couple was looking absolutely regal like other events. She was wearing a cocktail chic tuxedo Canadian brand Judith & Charles. Duchess styled herself for tuxedo styles and has even worn a similar minidress in the past for a photo shoot.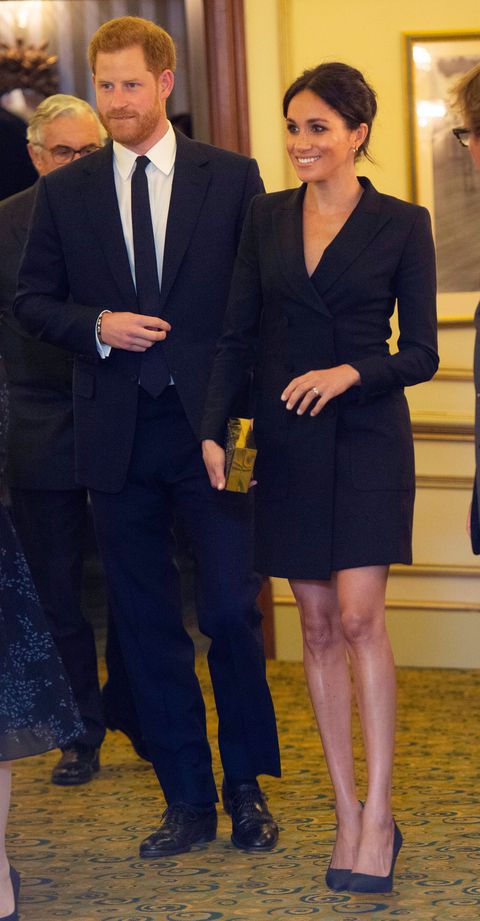 Champions Charity Cookbook
Meghan Markle was present for her first solo project for Grenfell Survivors that was bringing together communities for celebrating the power of cooking. That event was totally supported by the royal family. Meghan was wearing one of her favorite fashion statements Cross-dyed Irish linen and she was looking absolutely stunning.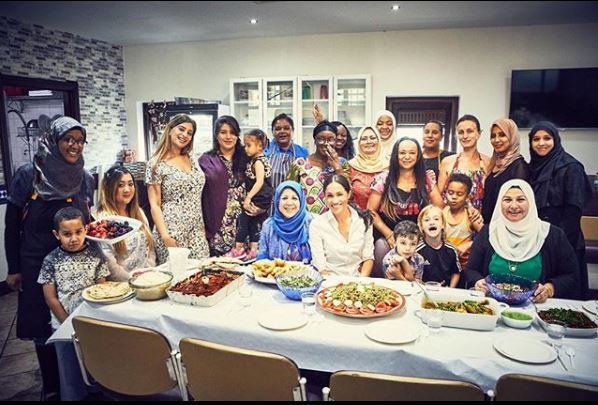 International Women Day
On international women day event to Birmingham, she was wearing a two-tone J crew coat. That was difficult to take our eyes off from because she was looking regal in such outfit. Everyone loved her appearance.
Don's miss: Elizabeth Hurley measurements
First Royal Foundation Event
For the first annual Royal Foundation Forum she joined Prince Harry, and the Duke and Duchess of Cambridge, Meghan Markle wore a blue satin wrap dress by Jason Wu, Aquazzura Casablanca suede sandals with a pair of hoop earring. If we say that she stole everyone' attention then nothing would be wrong in it.
CookBook launch
At cookbook launch at Kingston palace, it seems fall is here because Meghan was wearing Long Bluecoat with a black skirt. She paired the dress with black heels. Her beautiful smile says it all the pride and happiness on the launching of her first solo project. She knows how to manage herself and we are absolutely in love with her transformation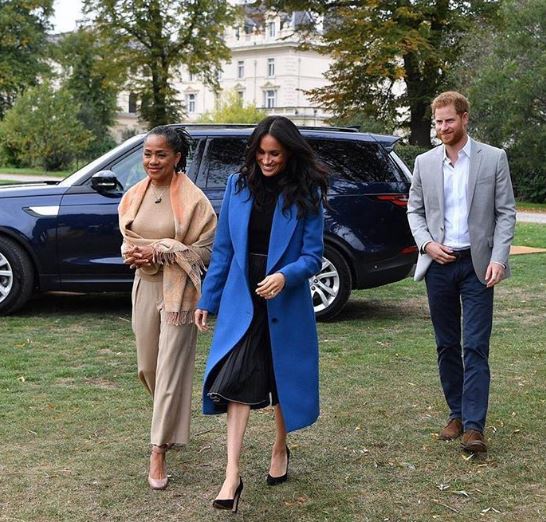 These were the few appearances of her from past few months after becoming a part of the royal family. She carried herself very elegantly at every event. Her smile was the key feature of all events. Duchess of Sussex won the heart of everyone at every presence of royal family and we are absolutely in love with her style statements.