You might have come across numerous people who are very much conscious for their skincare routine including men also. Nowadays men are also very serious about their vogue routine. If we talk about men celebrity then they also have their skin care routine and their fans are following them. In this blog, we are going to share some of the useful summer skincare routines of men because this time we want men to glow by following the easy and quick regime.
Let me add one thing here that this one is not difficult like cracking hard nuts. Everyone has to do some effort for a fresh and glowy look. Products range is available for both genders. All they have to do is to follow some useful health tips and for this, you have to read this blog carefully and further if you people want to add something then don't forget to give your suggestion in the following comment section. Let's Have a look :)
Summer Skincare Routine Of Men
Cleansing
We all know cleansing is very important and for men, its importance can be defined in a way where we see men are working the whole day in all kind of weather conditions. To deal with such situation men have to select a good quality cleanser according to their skin type. It will wipe off all the dirt and clog the pores by deep cleansing and this will be possible with the right cleanser.
Sun Screen
How many of you use sunscreen? People don't take this thing seriously and their skin engulfs in so many issues. Sunscreen provides a protection from high ultraviolet rays. Whenever you plan to go outside then just pour small quantity on palm and apply on skin. Rinse off with fresh water and apply moisturizer of good quality.
Facewash
Well, many men have been seen using a mild soap or facewash. Both act same just a difference of the liquid or solid structure. Make sure whatever you are using should be of mild structure because some beauty bars or liquids wash away all the essential minerals from the face which is not a good thing. To avoid dryness don't go for such solution.
Shaving
Shaving is very important for keeping their skin fresh and glowy. Some men prefer a beard but whatever you opt for a style it should be maintained. This is not ideal for summers only but they have to keep this continue for the rest of the months as well. Choose a right shaving cream that will protect you from unusual dryness. Don't forget to apply a good aftershave moisturizer.
Massaging with Essential Oils
There are lots of essential oils are available. Just get the right oil according to your skin type and apply few amounts on the body for massage. Oils will keep your skin fresh and moisturized so always select the good quality of oils.
Keep Yourself Hydrated
This is essential to keep yourself hydrated for staying fresh and healthy. Add 2-3 liter water to your routine or drink at least eight glass of water daily. Eat fresh fruits and juices in your diet. In summers the responsibility of keeping yourself hydrated gone increased. Men should know its importance and strictly follow the required things.
Regular Exercise
Exercise is imperative for men because it relaxes their minds after a frenzied routine of a day. Regular exercise never makes them old in earlier ages. Keep your body fit with the regular gym. You will feel the difference when you will be fit and healthy. Summer Skincare is incomplete without a regular exercise regime.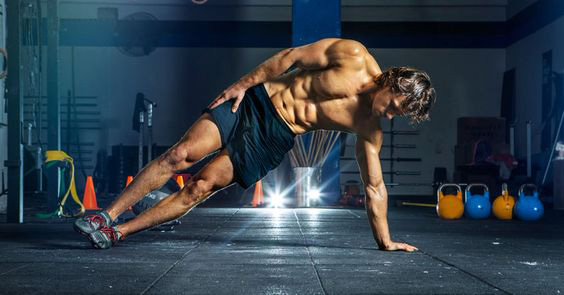 Homemade Face Mask
You might have heard this from women usually about applying several homemade things on their face but this is not only suitable for women its perfect for men skin too. The face mask should be added in skin care routine of men because it eliminates the symptoms of anti-aging, acne and sun damage. Make face pack of different homemade things and rejuvenate yourself.
Smell Good
Continuously sweating in summers would produce the bad smell and its difficult for everyone to stand near you and no one would be attentive to you as well. For this, it's very important to smell good so use good deodorants and body sprays. Make sure they are not harsh because some sprays might irritate your skin & produce severe rashes.
These are some valuable tips for men because we know how much this is important a summer skincare routine of men. It's not the right of women only to look good and fresh,  men also need to follow skin care regime to tackle premature aging symptoms. Make sure whatever you are selecting should be of high quality because this is the matter of skin and we cant compromise skin over money. Get the best products of renowned brands and use regularly. Stay Fresh and Healthy :)