Are you struggling to think of ideas for Christmas gifts? We know that some people start their buying early because it helps them to manage the financial burden of purchasing so much at one time. If this is you, then you have probably already started looking at gifts that you can buy for those special people in your life. But, if you're struggling already then this is not a good sign for what is to come. The good news is that we have come up with some fantastic ideas that will work for anyone and everyone, meaning that you don't have to panic for much longer.
In this article, we're going to be taking a look at some of the things that you can purchase as Christmas gifts this year for the people in your life. Keep reading down below if you would like to find out more.
Personalised Gifts
Everyone loves personalized gifts and the good news is it is such as huge variety available online. If the recipient likes candles, for instance, you can get ones with photographs on or inspirational quotes. Whatever they like, you will be able to get. If you are shopping for presents from the grandkids then photo gifts work wonders for anyone, including parents and friends of the family. 
DIY Tools
If you have a potential builder and DIYer to buy for, then what better thing than tools to add to their collection? If they are just starting out then you could buy them the essentials to get going. Don't forget they will also need something to store their tools in; this is where toolboxes come in handy. You can get old-fashioned metal ones that will stand the test of time. Make sure you only buy tools from reputable places in person or online. You don't want to receive fake ones that don't reach safety standards. 
Games Consoles
Games consoles are always a popular choice if you are able to afford them. Of course, not everyone is going to be able to afford a brand new games console for Christmas, but the good news is that you have options here. There are some companies that will offer you the chance to purchase on finance if this is what works for you. We know that your kids or your partner are going to love coming downstairs on Christmas morning and opening something that they can play on for years to come!
Hair Products
Hair products might not seem like a fantastic idea for a Christmas gift at first glance, but they are actually extremely helpful. Sometimes, the best gifts for people are the ones that they want or need, but don't want to splash out the cash themselves for something that they consider a luxury. However, if you know that there is someone in your life who loves their hair and would love a certain product, getting it for them will put the biggest smile on their face. This is especially true if the product would not normally fit into a general budget.
Handbags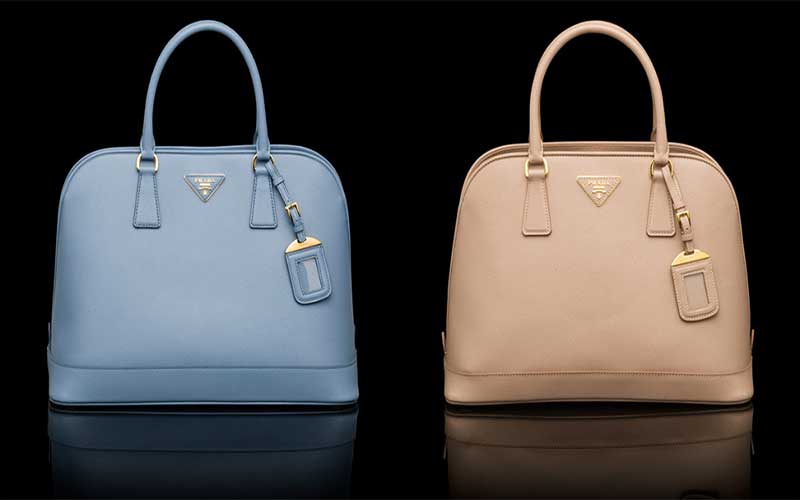 Handbags are practical yet stylish, and that is what makes them one of the best gifts that you could give. They hold the essentials that you have got to take with you when you head out on a journey, and they also complete the outfit that you are wearing, so what could be better? The only thing that you've got to be careful of here is a personal preference. You've got to ensure that you are purchasing the handbag for the person who is going to be wearing it, rather than the kind that you would like yourself.
Latest Tech
What are the latest tech gadgets this year? Do you know anyone who would like them? To be honest, most people would, well those people who use tech. There are some people who haven't jumped on the tech bandwagon the same way that everyone else has, but they are few and far between so it's not something that you have to worry about too much. For example, perhaps there is a new smartwatch out, or a new generation of computer, mobile phone, or tablet that you know someone you love wants. 
Slippers
Slippers are the go to comfort item when it comes to Christmas. Everyone appreciates a new fuzzy pair of slippers to get them through the winter season. It keeps your toes warm, and they make you feel so lovely when you slip your feet into them, feeling that toasty feeling when you've been faced with the cold all day. Nobody wants to walk around on a cold floor, and yet slippers seem to be something that nobody wants to purchase for themselves! That is what makes them a such fantastic gifts.
Headphone Hat
If you are buying a present for a gadget loving person then there are some amazing things you can get your hands on. If they like wearing headphones but need a hat during the colder months then guess what? You can get a beanie hat that also has headphones built into it. Not only that, it also comes complete with turn up, turn down, and answer phone buttons. This is a win-win for someone who wants to stay warm and listen to tunes. 
Board Games
Who doesn't love to play board games? They are something that you can do with your friends and family when you are spending time together, and a lot of the time they are incredibly entertaining. It might bring out the competitive side in some people though, so do be aware of this if you know someone with a competitive streak.
You can look at a range of different board games and choose the ones that you think the recipient will love the best. If it's going to be adults-only playing, you can always make these a little more exciting by adding some alcohol into the mix.
Alcohol
Who doesn't love opening a bottle of their favorite alcohol on Christmas morning? Even if you're not going to drink it on the day, doesn't mean that the gift is going to go unappreciated. Of course, this gift is not going to be suitable for anyone under the age of 21, even if you think that it will make you the cool person at the table, uncles, we're looking at you especially! But, for people of age, alcohol is always a good idea. If you're not sure what their drink of choice is, then you just need to do a little bit of research and digging to get the answers that you need. Wine, gin, whiskey, and champagne are always good choices, so speak to a professional to get their advice on the best. 
Experience Days
If you want to treat your loved ones but don't quite know what to buy them, then how about an experience day instead. This can be anything from a cookery class to a hot air balloon ride. Think about what they would like to do and go from there, if you know them well enough then you can't go wrong. There are sites that have sales throughout the year so you can get them for a great price. There isn't a single person on the planet who wouldn't appreciate a lovely day out, and a break from their regular life. 
Cooking Gadgets
Are you looking to buy for someone who spends a lot of their time in the kitchen? If so, there are many kitchen gadgets that you can get to make their life easier. These range from air fryers to cake makers. Be aware, that some people don't like gadgets and prefer to do things the old-school way. Take a look at NetVoucherCodes money saving blog to find some amazing bargains on kitchen gadgets. 
Exercise Equipment
While your first thought might be something along the lines of 'no they might take that the wrong way!', a lot of exercise equipment is expensive. It's not the most affordable thing in the world, so it makes for a great present, and allows you to aid your loved ones with their fitness goals. You still might be a little concerned, so if you think that they might take it the wrong way then it's probably best you stay clear of this. However, if you think it's something that would be appreciated then it's a fantastic option.
We hope that you have found this article helpful, and now see some of the top Christmas gifts that will please anyone. There are so many different options that you need to consider, especially when it comes to buying for those that you love, and each of these will make a fantastic gift for everyone. Think carefully about the person that you are purchasing for before you make the final decision, but know that the most important thing is the effort that you have put into it. We wish you the very best of luck, and hope that you have a fantastic Christmas this year.