Well, this is the age of technology, and everybody loves to carry stuff that's trending. Therefore, when it comes to trending fashion stuff, the topic of women jewelry always strikes our mind. What better than to get your hands on the smart jewelry pieces that are trending nowadays?
So, what is the evolution of jewelry pieces? Did you know that according to many predictions in the world of fashion? We can see this trend of digital jewelry pieces taking over the gold/silver/bronze/artificial pieces of jewelry. So, what really in it for women? Well, the point it being classy and reliable at the same time.
We cannot negate the fact that when it comes to jewelry pieces, it will take time for people to move from the traditional ones to the new age smart ones. However, what does it mix; it just combines the features within a jewelry simple.
When we look at it from a perspective of having tech features embedded inside these pieces. We are just actually making it sound more like wearable gadgets turning humans into humanoids.
The Best Smart Jewelry for Women
Let us now look at the top 7 trending jewelry pieces that women got to try because it's the future of fashion and what better just to try it now:
1. Bellabeat Leaf Urban: The 3 in 1
When it comes to customizable smart jewelry pieces, it beats every other one. Because it can be used as a bracelet, pendant and a clip being a 3 in 1.
It is not only that it comes with many other features as well. Like it works as a stress detector and helps analyzes our breathing patterns and alarms too to maintain stress levels. Besides, it helps to monitor your sleep patterns, and you could easily track it.
Not only this. It is trending in women because it helps them keep track of their menstrual cycle. It also helps maintain a record for pregnant women and their cycle. Lastly, it works great with the waterproof feature too. It has a waterproof rating of IPX 6.
Features:
Versatile carrying options like a necklace, clip or bracelet
Sleep monitoring Activity
Stress feeling – Optimize Stress level
Detection of Menstrual cycle
Break reminder, Alarm, Meditation
Ipx6 water resistance rating
Type: Clip, Bracelet, Necklace
Colors: Silver, Gold, Rose
2. Ringly Luxe Smart Ring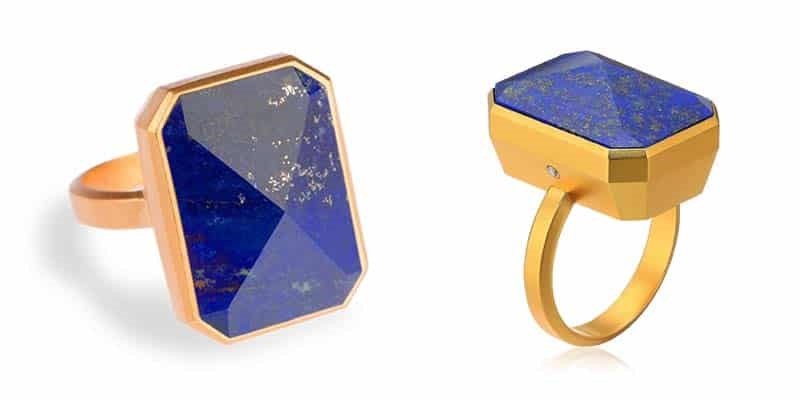 Ringly Luxury Smart Ring is a perfect ornament toppled with gemstone and with an added edge of 14k gold plated base. You got to just update the activities on a daily basis
Tracking your daily activities, such as burned calories, uptake steps, and distance. Set your goals alerts so you can keep a track of them
The exciting element of this smart ring is the usual and clear warnings. There are four different vibration patterns and five bright colors that can be assigned to a particular type of alarm.
It supports alerts for over 100's of popular apps, plus mobile phones' smart messages such as calls and messages.
You can use it to achieve the thoughts you want by reminding sound-controlled breathing optimizing activities.
Features:
Tracking activity as steps, burned calories, distance, etc
Custom phone messages alerts and 100+ apps
Awareness – breathing exercises and meditation
Charger box within Smart jewelry
Type: Ring
Colors: Black/ Gold / Lapis
3. Fitbit Flex 2
Fitbit flex most people say that it can't actually fit within the category of jewelry but due to its flexible nature, it mends to the scale of every other one. The tracker can be removed from the tire is easily converted into a bracelet or pendant.
Its swimsuit design allows the detection of swimming with primary activity detection like active minutes, sleep monitoring, steps and distance and the list goes on and on). Its sensor can very easily detect your activity type.
Color-coded LED lamps that actually consumes very low-battery. Also, it offers long-lasting battery timings (five days). Combining all these qualities, the Fitbit Flex 2 brand is affordable and would be worth the price.
Features:
Swimsuit bracelet with swimming detection
Bracelets, bracelets or pendants (can be converted to anything)
Sleep and 24-hour activity tracking
SmartTrack – automatic activity recognition
Inactivity reminder, Phone messages
Battery timings up to five days
Type: Pendant, Bracelet, Bangle
Colors: Navy, Magenta, Lavender, Black
4. Misfit Shine (with Bloom Necklace)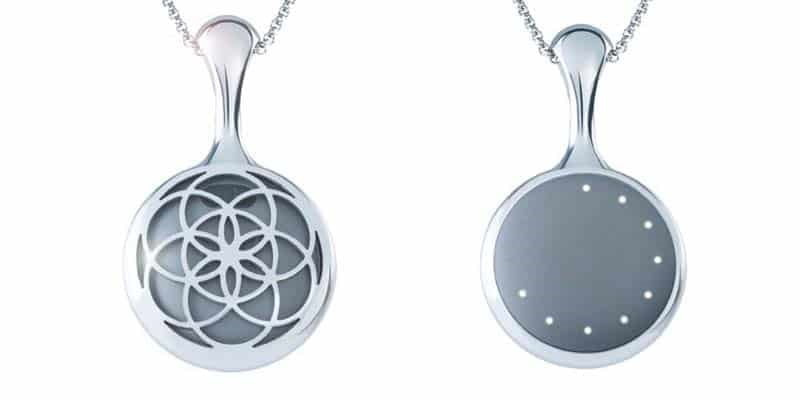 It is an economical activity monitor and sleep tracker that tells you time and progression in your tasks. The round shell module is water-resistant with inbuilt aluminum grading.
It actually is simply an activity tracker but is very popular in women for using it as a chain, it can be converted into a beautifully crafted piece of jewelry. It's available in many shades and colors and is easily exchangeable between the bracelet and the chain.
The exciting thing is that it's not necessary to load. It has a coin cell battery that is replaceable and runs in one shot up to six months. Battery can be easily switched with another one after expiry. So, you do not need to rebuild the recharge.
Features:
Swimming-free and air-conditioned aluminum disc
White LED lights with Showtime and progress
Automatic activity and tracking
Sports are tracking such as soccer, cycling, swimming etc
6 Months lasting battery (Replaceable)
Type: Bracelet, Chain
Colors: Black, Gray, Champagne and seven more
5. Motiv Ring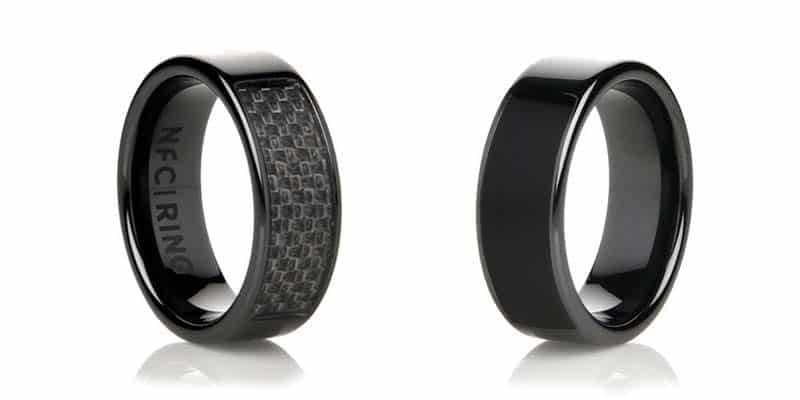 A smart ring with a very comfortable light design and keeping every need in regards when we look at any smart jewelry. So, it is safe to say that it's a mini bomb with unending features.
Firstly, looking at its functionality of working as a 360 24-hour fitness tracker functionality in that ring, with a review of everyday health. Secondly, it comes with a security system for your online identity. It keeps it safe. Lastly, it has the perfect sleep monitoring function within that small ring to ensure you get a healthy sleep pattern throughout your routine. It not only just provides a regular sleeping pattern but ensures a calm and peaceful sleep every night.
Therefore, as a final say, it is a complete package from health, security, and for a style statement in the world of fashion trends for women.
Features:
Keeps online identity secure
Sleep tracking and maintenance function
Works as a Health optimizer
A 24/7 smart ring
Sleek, Comfortable finishing design
Type: Ring
Colors: Silver, Rose Gold, Black
6. Senstone
It's an innovative recording smart jewelry that lets you record voice books on the go. Its benefit is that it helps to organize your activities and helps you to remember your tasks more conveniently.
You can easily connect it with your smartphone to record audio. Integration with other apps is also possible with this. It benefits your productivity levels with minimum things to worry about.
Unlike many other pieces of jewelry mentioned on this page, it does have activity recording features. Its a jewelry piece with voice recording features and is gently worn like a clip, hanger, or bracelet.
Features:
Innovative audio recording device
Audio notes recording feature for motivation
Smartphone apps integration feature
Battery Timings (4 days)
Type: Bracelets, Pendants, Cuts
Colors:  Glace, Twilight, Fun, Classy
7. Mira Wellness & Activity Bracelet
This Bracelet has a surgical quality stainless steel bracelet and flexible features with 3 sizes. The tracking for the bracelet can easily be separated. You can just simply tie it with your pants, shirt or you can just put in your pocket.
It is an activity tracker capable of burning stairs, distance travel, altitude, and calories. It gives a deep insight into activities on the linked entity to track your progress
An exciting feature in this amazing bracelet is that. If you are just connected to your smartphone, you receive personalized suggestions for fintess and health updates. Its also a good motivation tool when it comes to doing activities.
Features:
Removable stainless steel tracker
Stairs, height, burned calories, distance
Motivation – provides fitness guidelines
Comprehensive insights into activities to see progress
Type: Clip, Bracelet
Colors: Midnight Purple
Final Words
Well, these seven timeliness smart jewelry pieces would be every women's dream to own. But we can do as a platform is provide you with the relevant information. But when it comes to the user its all their choice and their personal preferences would make it a deal-breaker for their fashion statement. So, choose yourself!