Us humans with our genius ways, always find more than one way to using the majority of the consumer products that we buy daily, not to mention saving money too. If you look hard enough, a lot of the simple things we use in and around the house or on ourselves, tend to things have multiple uses, you just need to put your creative cap on. This is what's referred to as a "hack".
Take for example aluminum foil which can be used for its obvious purpose when cooking and for covering food items, but it can also be used to speed up ironing when placed on top of the ironing board cover, or they have been used to repel birds from fruits trees when hung in little pieces, or perhaps something as simple as nail varnish can be used on your nails, but can also be used for sealing envelopes or color-coding your house and car keys, metal spoons can be used to eat but are also helpful at reducing puffiness of your eyes when kept in the freezer for a few minutes, the list is endless.
Much in the same way, using hand sanitizers also have various uses and not just for disinfecting our hands, mostly we recommend the unscented one which has less toxic chemicals in it and you can find them in many online stores such as if you shop here you can easily find the safer unscented options.
Although that is the most important use. With the recent issue we are facing in the world with trying to avoid getting the COVID-19 virus, many have taken to the stores to buy litres of the stuff just to make sure they don't run out, so if you've got some extra laying around that you are willing to use elsewhere, keep reading as we have some hacks for you!
You Can Polish Silver with It
That's right, use it as a polish for your silverware and see them shine! At the end of the day, it has alcohol in it, and this is a good form of cleaner (and disinfectant), so not only will things be clean but they will also be germ-free. Squirt a few drops onto a microfibre cloth and wipe away any discoloration on them.
You Can Use It Instead of Your Deodorant
There is a reason why some people armpits smell – bacteria. This is why logically using this stuff on them makes sense. On days where your out and about and don't have your deodorant with you, this can save you from smelly armpits till you get back home. Take it with you on travels, and it can do wonders.
You Can Use It on Bug Bites and Acne
When you get bit by a bug or a mosquito and are looking for instant relief, get that hand sanitizer out and rub some on top of it. Same with acne or pimples, it can provide instant relief and acts as a bacteria killer. This will provide temporary relief, so treating it is the ultimate solution.
You Can Use It as A Dry Shampoo
Dry shampoo has become a very popular quick fix for those who have no time to wash their hair or are looking to keep it au-natural. If your sanitizer comes in a spray bottle, all good, if not transfer it to one and spray it directly onto your hair to make it look freshly washed. But not too much otherwise it may never dry. You can squeeze a little from the bottle onto your fingertips and apply it to your hair as well.
You Can Clean Your Flat Iron with It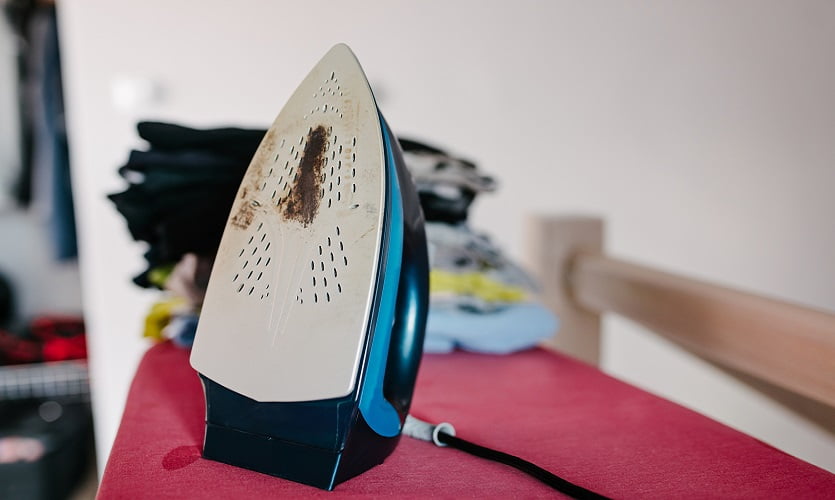 Flat irons tend to get dirty, what with all the products and hair straightening liquids we spray on our hair before we use them to protect it, some residue can be left on the flat iron and dry out. If you haven't cleaned it in a while, get scrubbing with that hand cleanser. Smear a little onto the flat edges and wait for a minute then wipe it off with a wet cloth.
You Can Clean Your Make-Up Brushes with It
Time and time again any beauty advisor will emphasize the fact that one must clean their make-up brushes regularly to avoid any bacteria from building on them, which you will end placing onto to your skin. IN which case, once you have washed them thoroughly with the right cleanser, you can spray or rub them with sanitizer and let them dry out naturally, to get them back to almost new. There you have it, tons of amazing uses for that bottle of clear gel you've got in your bag. We hope some of the above comes to good use.