People seek organization, support, and accountability in reaching their health goals after almost a year of physical distancing. There have been several trends since social space began to develop as online fitness programs are now being incorporated into gym training programs, including some fitness apps.
Although gyms are expected to remain open in the future, many people have already used mobile apps facilitating exercise, and they tend to appreciate the convenience of exercising at home. After all, everyone's thoughts of physical activity changed after living under lockdown.
Workouts to Try This Year
Exercising is a stress-reliever in this pandemic, creating a habit in most people's restrained lives. The virus outbreak has changed everything on a day-to-day basis, including fitness and training, and this new normal has brought fresh trends to the fitness and health industry as well.
If you find yourself suddenly altering your workout habits like working out at home instead of going to the gym or exercising outside, then you're part of the transition. Check out these current workout trends for a glimpse of what's to come in the year 2022:
1. Indoor Cycling
For two decades, indoor cycling classes have been widespread, and most recently, new spin workout trends are becoming more popular. Several fitness studios are popping up in major cities, ushering in a new wave for indoor cycling workouts, changing the industry by going beyond pedaling by incorporating other elements.
Indoor cycling provides the best cardio workout you can get at a low impact. Many health-conscious people perceive indoor cycling as an essential part of their daily grind. Since before the coronavirus outbreak, cyclists have embraced riding bikes or performed indoor cycling as a way to get their exercise fix, and it turned out to be a great alternative to visiting the gym.
2. Yoga
Restorative yoga is a kind of yoga helping you relax your physical body, mind, and emotions. Gentle, supportive, and therapeutic is what restorative yoga encompasses, and passive healing forms the core of yoga. Restorative yoga focuses on deep breathing, long holds, and stillness, so it's ideal for all levels.
Through this practice, your body opens through passive stretching while you slow down and relax. Aside from taking a slow-moving or advanced yoga class like Lumos Yoga & Barre Studio and others, yoga can be executed in the comforts of your own home.
3. High-Intensity Interval Training (HIIT)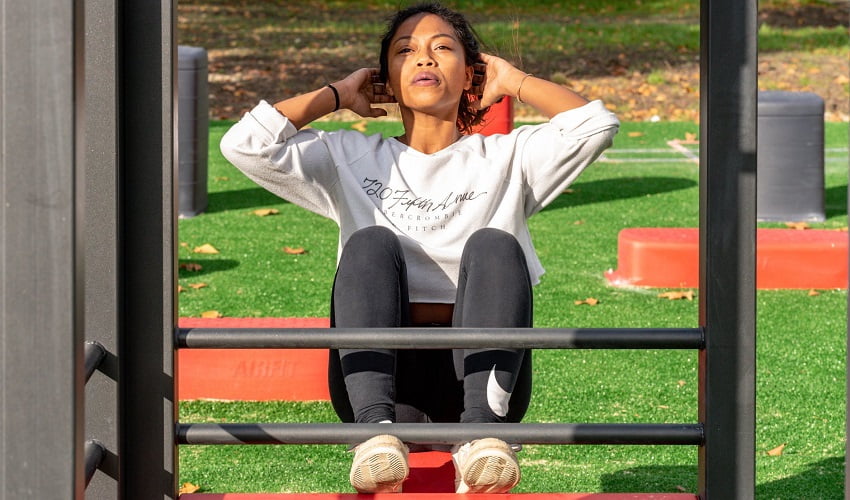 Parents are typically stretched thin while juggling work and family obligations in addition to a regimented schedule. So a high-intensity interval training (HIIT) workout is a valuable aid to maximizing their time.
HIIT is a technique for working out with short bursts of high-intensity exercise followed by brief periods of lower intensity workout, alternating intense periods. The most significant advantage of high-intensity interval training is you get excellent results in minimal time. A HIIT workout will last between 10-30 minutes, and even though the workout is short, it produces health benefits similar to at least twice the amount of moderate exercise.
4. Instability Training
As the name implies, instability training introduces instability in your exercise by using external implements. A Bosu ball or other equipment such as suspension trainers can be used as an unstable surface. You can also do stability exercises using your bodyweight like standing on a wobble board to include resistance and balance improvement. Also, you can strengthen your lower back, glutes, and abs with this workout.
5. Walking
Walks are one of the easiest ways to exercise. People have been adopting the trend of taking a daily stroll around local areas, whether it's a socially distant catch-up in a park or just simply for socializing. Many people realize walking is a fun and healthy activity, allowing them to see more of nature.
A 30-minute walking session a day is ideal for losing weight, improving heart health, building endurance, and maintaining mental well-being. Walking regularly is a sure way to stay healthy, but it also gives health benefits to be more focused. With this addition to your daily routine, you'll be able to ensure a healthy lifestyle.
6. Trampoline
Exercise from trampolines can be as beneficial to the cardiovascular system as going on a long jog, but they can offer many additional health benefits. Don't be bored at home by just jumping. Besides being a recreational activity, jumping on a trampoline also helps build lean muscle mass and improve your body composition.
Conclusion
With quarantines and mandates requiring people to stay at home, many fitness boutiques and chains worldwide have temporarily closed while people turn to other ways to work out. People remain active during the lockdown period by exercising independently, walking along a path, or using digital free services. Considering the workout trends mentioned should make your routine more vibrant and fulfilling.