A hairstyle has the power of giving you a whole new look. You can go from trendy to outdated in a matter of minutes. Apart from the haircut or the style, the hair color matters a lot as well. There are certain colors that go well with your skin color and some that don't. You will have to make a careful choice when it comes to your hairstyle.
These are the hair trends to follow in 2019
Grey Hair
YES. Grey hair is a prevailing trend and the young ones are opting for it more than the adults. You might have noticed that platforms like Five Minute Crafts feature models with grey hair as well. They do not have natural grey hair. However, this also holds true for individuals who are not dying their hair in silver. Women are now embracing their natural grey hair as well and carry them with much confidence. In fact, the Pinterest search for 'going gray' increased by an amazing 879 percent the last year. This is a piece of rather good news for women who were made fun of for having gray here in the past. They would then find themselves rushing to the salons to hide the natural color.

Don't miss: Top 10 Fashion Tips for a Stylish Girl
Super Straight
A trend very famous about a decade ago, super straight or dead straight hair is back. If you are someone blessed with naturally straight here, this is your time to rock your natural look. However, if you are someone who not only has curly or wavy hair but frizzy ones too, I feel for you. You will have to invest in an ample amount of products to keep your hair frizz free. Those products would definitely cost you a fortune. But it will be worth the investment because the results will be outstanding. Curls and waves are out for the year 2019, at least. So, get those straighteners out again!
Adult Accessories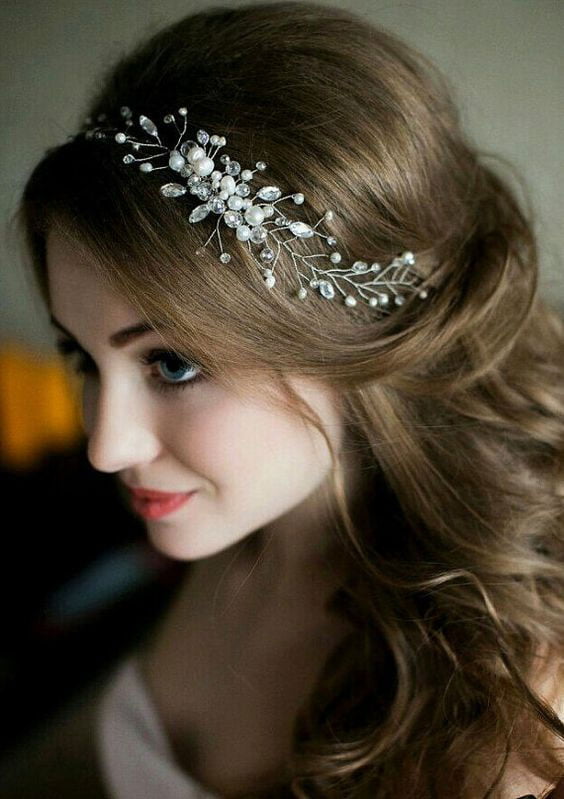 Who said accessories are meant for the wrists or the neck alone? You can always accessorize your hair with some blingy or not so blingy accessories. This could be anything. You can choose to wear a silk scarf like Audrey Hepburn. Or you can opt for a silk hair band. The choice is yours. In case you do not want to opt for either of them, go for clips. You can select from a variety of humble clips. Or you can even choose ribbons or bows in different colors, materials, and styles. Although all types of hair accessories are popular right now, hairstylists predict that only the subtle ones will become more popular this year.
Don't miss: 10 Proven Tips For Healthy Hair
Blunt Bobs
Guess who's back again? The blunt bobs. Inspired by the 70's stars and the famous icons of this age including Karlie Kloss, this hairstyle is the new trend for 2019. So, you might have to ditch the layered style for a shorter haircut. Last season a slightly different version of the bob style (mid-length boyfriend bob) was popular among the ladies. But the blunt bob is a shorter version of that style. The length of your hair, if you opt for this style, will be between your ears and the nape of your neck.
The best part is that this bob style is not for specific face cuts. It suits all the face shapes and cuts. Hence, making it a hot favorite among many. The length of this bob can be adjusted to flatter the face accordingly. And if done the right way, this bob can do wonders for your bone structure. However, you will need to learn how to style short hair as well. Because it often becomes difficult to handle short hair.
Top Knots
There was a time when a girl would opt for top knots only when they had to stay at home. Or when they were lazy enough o not wash their hair for a couple of days. But this style is now a trend. And is here to stay in 2019. Many celebrities sported this style in the recent past. In fact, Chanel's Fall 2018 runway featured this hairstyle as well. And now it is very common among people. However, many girls find it hard to make the perfect 'imperfect bun.' The trick to do so is to tie your hair into a ponytail before you twist it into a bun. By doing so, the ends of your hair will remain messy and loose.
Don't miss: Is Hair Straightening Possible At Home Naturally?
Glossy Hair
The upper shiny and glossy hair is another trend that you will witness throughout 2019. To get this look, all you will have to do is blow-dry or straighten your hair before applying a shine serum to it. You will have to choose the best serum as an ordinary one can cause damage to your hair.
Hope this blog was helpful. In case, you are looking for more trends, you can opt for lifestyle channels through Frontier Tv Packages or any service that you use. Or you can keep a keen eye on the hairstyles that the actors sport in recent shows. You will learn a great deal about the prevailing trends through the latest movies and series.