Summer is the part of the year that you want to be the best and filled with memories instead of being that time of the year where you just stay home because you are unable to handle the heat and the humidity and women need short and cubby fashion tips. You could have your best chance at the summer, this year, and just know what you could do to beat off the heat and handle the summer like a boss by following these female fashion advice.
Having the Perfect Skin in Summer: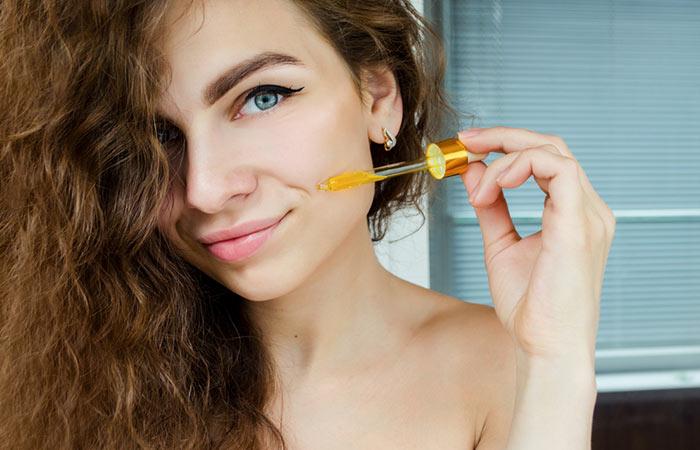 One thing that people mostly have trouble with it the "perfect skin". It is normal to have discolorations on your face as not everyone could possibly have a mannequin face. Remember to put away your foundations for the summer. Try to go for a BB or CC cream. It would last longer because it has a different consistency.
Pick Powders:
If you really feel like the BB cream or the CC cream is not doing anything for you, go for a powdered foundation. It would not let you face be oiled that quickly as it would not be cream-based or water-based. And even if you sweat a lot, you will find the powdered foundation to not come off that easily.
Thick and Voluminous Lashes:
Wearing mascara can be one hell of a job in summer. It may not stand true for all the mascaras out there but most mascaras would smudge and stain because of sweating in summer. This may be the case even when the mascara claims to be more on the waterproof side. So to avoid looking like a panda, apply a coat of any petroleum jelly. This will make your lashes look like they are thicker and more voluminous than they are without having to apply mascara. Indeed one of the best fashion tips for women.
Do Less and Think of it as more
You can not wear a lot of makeup in summer if you are going to end up being outdoors most of the day. It would just get all oily and the makeup may not stay put that much. Do not go for a full glam look and try to make it work with fewer products. Prefer those that are not water-based or cream-based.
Setting Sprays are the Key:
Setting sprays are used to set the makeup in place so that it lasts a lot longer than it usually would. If you have some events that are going to be out in the open in summer then you need to use a lot of setting spray. Use it as a primer, but over your primer. set every layer of makeup with the setting spray. It would be necessary for you to drench your face in the spray if you want your makeup to stay.
[ts_powerlink admin-label="Powerlink" element-icon="icon-ticket" image="4072|https://voguefreaks.com/wp-content/uploads/2018/12/Makeup-Setting-Sprays-150×150.jpg" title="10 Best Makeup Setting Sprays" button-text="Recommended Read" button-url="https://voguefreaks.com/best-makeup-setting-sprays/" reveal-effect="none" reveal-delay="delay-500″ element-type="powerlink" custom-classes="" lg="y" md="y" sm="y" xs="y" ][/ts_powerlink]
Dress up Fashionably but Be Comfortable:
Summer brings with it a whole new wave of style and fashion and its importance for most people to be considered stylish and fashionable. Keeping that in mind, dress yourself up. It may get a lot hotter and you would have to cope up with it and get around doing what you have to do. You would have to get on with your daily routine and the key would be to dress up comfortably. Do not wear things that would make you end up sitting without having the energy to lift an arm.
Pick your Footwear Carefully:
Is summer, you need to be specifically careful with the footwear that you decide to wear. Your footwear needs to be something that not only compliments your outfit but also makes you walk with ease. Some kinds of shoes that people prefer for summers are:
 Flip Flops
Wedges
Strappy Sandals
Gladiators
Light Pumps
You can wear wedges for a formal setting as if you are going to go to work or someplace where you can not have your flip-flops. light pumps are also an option that you could go for. They would not be that big of an issue for you in summers. Gladiators and sandals would make it easy for you to walk in summer if you are not going to be in a very formal setting. Flip flops are like a "forever" thing for summer. If you are going to be outdoors, even if you are having a day off, shopping or are going to be with friends, you could always wear flip-flops.
Keep Smelling Fresh and Clean
Sweating is one of the most human things that you do without having the intention of doing so. You can not stop sweating as it is not something that you can control.
In winter, you can handle it. you could just ignore the fact that you are sweating. Sadly, this is not something that you could possibly do in summer. You need to get a good deodorant and a body spray so you can always keep on smelling as fresh as a daisy.
Now that you know what there is to be done for rocking the summer this year, keep these points in mind and not let people even blink an eye in your direction. Just make people look and wonder what is keeping you so fresh and stylish.